Return to Headlines
Weekly Bulletin: 11/7-11/11
Desplácese hacia abajo para español

Hello Raven Families,
We have a very crazy week ahead of us. There is NO school on Tuesday, November 8th, it is a teacher workday. Thursday, November 10th is an early release, students will dismiss at 12:20 p.m. Lastly, there is no school on Friday, November 11th, in observance of Veteran's Day. Thanking all Veterans for their service to our country!
New for this week:
Are you interested in Restorative Practices and Community-Building Circles? Please click here for more information.
Neuse River will once again be participating in the Knightdale Christmas Parade on Saturday, December 10th at 11 a.m. Mark your calendars and come on out and support your Ravens and show some school spirit!
Please follow us on Twitter, @NeuseRiverMS. We are posting updates regarding afternoon transportation through our Twitter account.
PTA NEWS
NRMS PTA Spiritwear: Spirit wear has been delivered. If you are missing items, please email PTA.
NATIONAL PTA REFLECTIONS ARTS PROGRAM/CONTEST
Does your student have a desire to take photos, draw/paint, dance, sing, or write? We are looking for NRMS Students to participate in our PTA Reflections Arts Program!! We invite ALL NRMS students to participate and showcase your talent. This year's Reflections theme is "Show Your Voice". Our deadline for submitted entries/work has been extended to Monday, Nov. 14th. Students can pick up entry forms and category guidelines in the office or you can download these electronically. Please see the links below and the QR CODE to get more information about Reflections and access to each category guidelines and entry forms.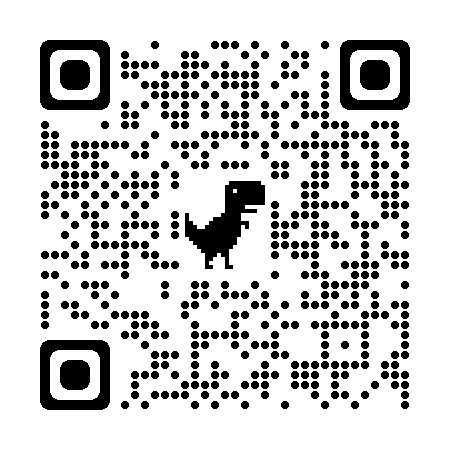 QR code for all Reflections Rules/ Guidelines/ Categories-please open QR code to get information!!
Please seek Nicole Knight, our Reflections PTA Chair at neuseriverreflections@gmail.com for any assistance or questions!
The deadline to turn in entries is November 14th. Please click on the link to get more information about the different categories available. https://www.wakepta.org/what-we-do/reflections. Entry forms/rules are also in the office. All students who participate will have a recognition reception party!
Athletics:
Monday, November 7th - The final volleyball and soccer games of the 2022-2023 school year. The games will take place at Heritage @4 p.m.

Wednesday, November 9th - The final football game of the 2022-2023 school year. The game will take place at Heritage @4 p.m.
DON'T FORGET!
STAY CONNECTED!
WHEN IS TRACKOUT?
Here is a link to the NRMS calendar. Please plan your vacations accordingly so they line up with the school trackouts.
Let's make it a great week!
Sincerely,
Rebecca Beaulieu, Principal
Boletín semanal: 11/7-11/11
Desplácese hacia abajo para español

Hola familias de Raven,
Tenemos una semana muy loca por delante. NO hay clases el martes 8 de noviembre, es un día de trabajo para maestros. El jueves 10 de noviembre sale temprano, los estudiantes saldrán a las 12:20 pm Por último, no hay clases el viernes 11 de noviembre en conmemoración del Día de los Veteranos. ¡Agradeciendo a todos los veteranos por su servicio a nuestro país!
Nuevo para esta semana:
¿Está interesado en Prácticas Restaurativas y Círculos de Desarrollo Comunitario? Haga clic aquí para obtener más información.
Neuse River participará una vez más en el Desfile de Navidad de Knightdale el sábado 10 de diciembre a las 11 am ¡Marque sus calendarios y venga a apoyar a sus Ravens y muestre un poco de espíritu escolar!
en Twitter, @NeuseRiverMS. Estamos publicando actualizaciones sobre el transporte de la tarde a través de nuestra cuenta de Twitter.
NOTICIAS
DE LA PTA NRMS PTA Spiritwear: La ropa de espíritu ha sido entregada. Si le faltan artículos, envíe un correo electrónico a la PTA.
PROGRAMA/CONCURSO NACIONAL DE ARTES REFLECTIONS DE LA PTA
¿Su estudiante desea tomar fotografías, dibujar/pintar, bailar, cantar o escribir? ¡Estamos buscando estudiantes de NRMS para participar en nuestro programa de arte Reflections de la PTA! Invitamos a TODOS los estudiantes de NRMS a participar y mostrar su talento. El tema de Reflexiones de este año es "Muestra tu voz". Nuestra fecha límite para las entradas/trabajos enviados se ha extendido hasta el lunes 14 de noviembre. Los estudiantes pueden recoger los formularios de inscripción y las pautas de la categoría en la oficina o pueden descargarlos electrónicamente. Consulte los enlaces a continuación y el CÓDIGO QR para obtener más información sobre Reflections y acceder a las pautas y formularios de inscripción de cada categoría.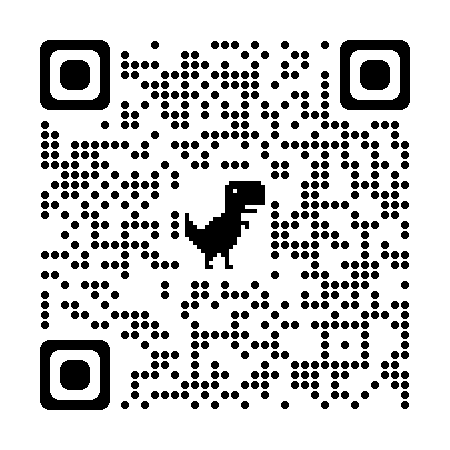 Código QR para todas las reglas/pautas/categorías de Reflexiones: ¡abra el código QR para obtener información!
¡Busque a Nicole Knight, nuestra Presidenta de la PTA de Reflections en neuseriverreflections@gmail.com para cualquier ayuda o pregunta!
La fecha límite para entregar las inscripciones es el 14 de noviembre. Haga clic en el enlace para obtener más información sobre las diferentes categorías disponibles. https://www.wakepta.org/what-we-do/reflections. Los formularios/reglas de inscripción también están en la oficina. ¡Todos los estudiantes que participen tendrán una fiesta de recepción de reconocimiento!
Atletismo:
Lunes 7 de noviembre: los últimos juegos de voleibol y fútbol del año escolar 2022-2023. Los juegos se llevarán a cabo en Heritage a las 4 pm

Miércoles 9 de noviembre: el último juego de fútbol del año escolar 2022-2023. El juego se llevará a cabo en Heritage a las 4 pm
¡NO LO OLVIDEN!
¡MANTENTE CONECTADO!
¿CUÁNDO ES TRACKOUT?
Aquí hay un enlace al calendario NRMS. Planifique sus vacaciones en consecuencia para que se alineen con los planes de la escuela.
¡Hagamos que sea una gran semana!
Atentamente,
Rebecca Beaulieu, Directora