Return to Headlines
October 9th WFMS Family Message
Good afternoon WFMS families,
Teacher Workday - Monday, October 11th
Monday is a teacher workday for traditional calendar schools. We will see our students back in the building on Tuesday. Enjoy the three-day weekend.
Student Expectations
Overall our students have been doing a good job following expectations. As we move quickly to the end of the first quarter, please take a moment to review the student expectations document and WCPSS Board Policy 4309 with your student. Students in violation of these expectations will receive consequences aligned with Board Policy.
Expectations are clearly outlined in the WFMS PROUD Matrix and students are expected to adhere to these expectations each day.
We appreciate your support with our expectations and cell phone procedures.
Bus Expectations
We have seen an increase in negative student behaviors on the bus recently. If your student utilizes bus transportation to and from school, please remind them to follow the student bus expectations. Students who are not adhering to these expectations may be removed from the bus and parents required to provide transportation. Our bus drivers work hard to get students to and from school safely each day and we appreciate their efforts. Please help your student understand the importance of being safe on the bus and not doing things that may distract the driver or lead to an accident or injury of another student.
Spirit Week - October 11th - 14th
This week is our fall spirit week. Students and staff are encouraged to participate each day and show their school spirit as we prepare to take on Heritage in our sports events this week. Outfits for the week should be school appropriate and in alignment with the Student Dress Code. Reminder that our football game on Thursday will be at Trentini Stadium located on the Wake Forest High School campus starting at 4pm.
Tuesday - Sports Jersey Day (Wear your favorite team jersey)
Wednesday - Super Hero Day (dress as your favorite superhero)
Thursday - Black Out Day (wear a black shirt)
Friday - Red, White, & Blue Day (wear your school colors red, white, & blue)
PTSA and Fundraiser
There is still time to give through the weekend for our school fundraiser. Please use the link below to make final donations. If you have not submitted your money and check donations, please get those to the school Tuesday morning.
https://app.pop4kids.org/wakeforestms27587
You can also join the PTSA by scanning the QR code below. We encourage you to join the PTSA and become active in supporting our school, staff, and students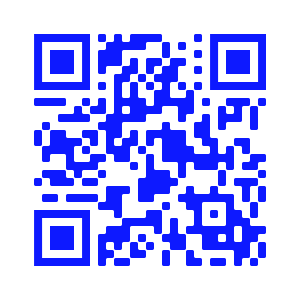 Spirit wear may be purchased by https://wfmsspiritstore.spiritsale.com.
Athletics Updates
Come out and support our volleyball and girls' soccer on Wednesday at 4pm. On Thursday, our football and cheer teams will play Heritage Middle at Wake Forest High School starting at 4pm. Students are responsible for their own rides to the high school for the game and from the game after. Students must be picked up 30 minutes after the end of the game. This is typically sometime around 5:45pm - 6pm. Students who are not picked up will not be allowed to attend future games. Students should also review the Spectator Expectations Document before attending a game so they are familiar with these.
Tickets may be purchased early for our football game online. Please review the information LINKED HERE to pre-purchase tickets through GoFan online.
ALL students who are interested in trying out for a Winter Sports (Cheer, Girls, or Boys Basketball) MUST have all the information uploaded into DragonFly by November 1st. There are 2 layers of eligibility- 1- See Ms. Carlyle for academic and attendance eligibility,then she will let you know about moving to the next phase. 2- All paperwork can be found here to complete in DragonFly. If a hardship letter is needed, all letters are due no later than Oct 28th. These letters need to be emailed to Dr. Bradford. Mrs. Carlyle will go into further details with each student who comes to see me. Winter tryout will take place Nov 17th.
---
Dates to Remember
October 10 | Teacher Workday

October 12 | Home Volleyball and Girls Soccer vs. Heritage Middle

October 13 | Home Football vs. Heritage Middle (@Trentini Stadium - Wake Forest High)

October 26 | Home Volleyball and Girls Soccer vs. Neuse River Middle

October 27 | Home Football vs. Neuse River Middle