Return to Headlines
October 2nd WFMS Family Message
Good afternoon WFMS families,
October is Bully Prevention Month
During the month of October, our counselors will be presenting classroom guidance lessons on bully prevention. On October 3rd WFMS will recognize World Day of Bullying Prevention. Please wear a blue shirt to advocate ending bullying. We would like to see as many of our staff and students as possible participate and show their support to end bullying.
October 19 is Unity Day. Please wear something orange to advocate ending bullying and bringing unity to Wake Forest Middle School and our community. Join us as we collectively take a stand against bullying at WFMS.
PTSA and Fundraiser
Our PTSA Fundraiser continues to move forward and we continue to inch closer to meeting our goal. We have a few days remaining in the fundraiser, which ends on October 5th. Please assist us in making one final push to support our school and move us forward in our efforts to purchase new gym bleachers, support classrooms, and technology for our school.
You can also join the PTSA by scanning the QR code below. We encourage you to join the PTSA and become active in supporting our school, staff, and students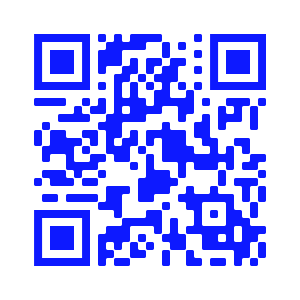 Spirit wear may be purchased by https://wfmsspiritstore.spiritsale.com.
Cougar Career Corner!
Early College & Magnet High School:
What is it:
Early College High Schools help students get a head start on college while they earn their high school diploma.
Students earn a high school diploma and…

Earn tuition FREE college credits which can transfer to other colleges or universities.

You can also earn certification in certain areas of concentration.
How do I apply:
WFMS Interest Form - Allows us to know your student is interested and we can help with the application process

8th Grader Families Apply online - earlycolleges.wcpss.net/apply

Current 8th Grade WCPSS students- Begin application Oct 14, 2022
Additional Information:
Upcoming Early College and Magnet Fair Events:
Athletics Updates
ALL students who are interested in trying out for a Winter Sports (Cheer, Girls, or Boys Basketball) MUST have all the information uploaded into DragonFly by November 1st. There are 2 layers of eligibility- 1- See Ms. Carlyle for academic and attendance eligibility,then she will let you know about moving to the next phase. 2- All paperwork can be found here to complete in DragonFly. If a hardship letter is needed, all letters are due no later than Oct 28th. These letters need to be emailed to Dr. Bradford. Mrs. Carlyle will go into further details with each student who comes to see me. Winter tryout will take place Nov 17th.
---
Dates to Remember
October 10 | Teacher Workday

October 11 | Home Volleyball and Girls Soccer vs. Heritage Middle

October 12 | Home Football vs. Heritage Middle (@Trentini Stadium - Wake Forest High)

October 26 | Home Volleyball and Girls Soccer vs. Neuse River Middle

October 27 | Home Football vs. Neuse River Middle