Return to Headlines
September 11th WFMS Family Message
Good afternoon WFMS families,
Meet the Teacher
Our fall Meet the Teacher night will be this Thursday from 4:30pm - 6:00pm. Please do not park in the bus lot (second entrance to the school), as buses will be arriving back to our campus and this will block their access. This will be a free-flowing event where you can visit your student's teachers and learn about their classes. Please bring a copy of your student's schedule with you.
Headphones
All students should have headphones/earbuds in order to listen to assigned videos in class and/or take assessments. Please be sure that your child has access to these and has them in their backpacks daily. These are only allowed in classrooms when teachers have given permission for a specific assignment. Students should not have them in the hallways or classrooms where the teacher has not given permission.
FastBridge
FastBridge is a universal screening tool that will be given to all middle school students which will allow us to gain more insight into their reading abilities. This assessment will be given in September, December, and April. All students will need headphones in order to take this assessment. The assessment will be given on the following days:
6th grade - Wednesday, September 14th

7th grade - Thursday, September 15th

8th grade - Friday, September 16th
7th grade Immunization Records
Students who have not submitted their immunization records received a separate email this past Wednesday. North Carolina law requires that all rising 7th graders present proof of receiving the Tdap and meningococcal immunizations by September 27th. If your child doesn't submit by the deadline, they will be excluded from school until the records have been updated with proof of immunization. WFMS must have a copy of your physician's record of these immunizations to update records. Please share the updated records with Victoria Hughes (vhughes@wcpss.net).
Cell Phones
Thank you to our families for your support on our new cell phone procedures and expectations. Students have been doing a great job of keeping these devices put away in the hallways and during instruction. If you have not done so, please return the signed copy of the contract shared on the first day of school.
PTSA
Please join the PTSA by scanning the QR code below. Your membership is greatly appreciated as we all work together as the WFMS community to support our students, families, and staff.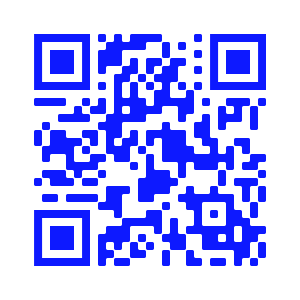 Spirit wear may be purchased by https://wfmsspiritstore.spiritsale.com.
---
Dates to Remember
September 15 | Meet the Teacher (4:30pm - 6:00pm)

September 26 | Teacher Workday

October 10 | Teacher Workday