Return to Headlines
September 4th WFMS Family Message
Good afternoon WFMS families,
Labor Day Holiday
Please remember there is no school this Monday for Labor Day. The WFMS campus will be closed. Any phone calls or emails shared with staff over the weekend may not be responded to prior to staff arriving back on campus Tuesday.
Carpool
Thank you to our families who use carpool for following the directions of staff each morning. We had a successful first week of drop-off. If families continue to follow the procedures we have and there is not an increase in the number of families using carpool, we hope to avoid requiring carpool to run down the hill by the stadium.
Please DO NOT use the bus lot to drop off students or drop them off on Main Street. This is a safety concern for your child and others who are driving. Families are also reminded to pull as far forward as they can, but when you stop please have your student exit the car immediately to enter the school building. If you wait to pull to the main entrance, you are making your student walk further to their classrooms and delaying the carpool lane.
We also saw an increase of families coming after 7:30 as the week progressed. We ask that you do everything you can to have your student here by 7:25 each morning so they have time to be in their class by 7:30 for the start of instruction. Students are considered tardy if they arrive to class after 7:30.
During afternoon carpool two lanes of traffic should only be used from the cone area to the end of the trailers. When carpool staff arrive outside, they will direct you to move forward. We cannot block access to the main entrance, so please be mindful of this. All fire lanes and traffic laws apply on campus. Please be courteous to staff and families who are in carpool. Our carpool moves very quickly once we begin dismissing students and profanity towards staff or other families is disrespectful and delays what we are doing.
Athletics
Any student looking to try out for a sport needs to complete all the information in Dragonfly, to be eligible. Please go to the school's website - athletics tab- and find WFMS athletics. A direct link to the Athletics page is included HERE. All tryouts for Fall sports (Football, Girls Soccer, Girls Volleyball, and Cheer) will take place Sept 6th from 2:30-4pm. All this information needs to be completed prior to checking this information for our students. Please pick up your student at the front of the GYM lobby. Any questions, please email acarlyle@wcpss.net.
If you or your student are attending games or events this year, please review the Parent Information/Spectator Information to games (Spectator Expectations).
Students Walking to Local Businesses After School
When students exit campus as walkers, please remind them to follow all traffic laws and signals off-campus. Once a student leaves campus, they are considered a citizen in Wake Forest and subject to the rules and expectations of any business or establishment they visit. Please remind them to be a good example of your family and a good steward to our community by demonstrating appropriate behavior, being courteous, considerate, and respectful of the staff and patrons of those businesses.
7th grade Immunization Records
North Carolina law requires that all rising 7th graders present proof of receiving the Tdap and meningococcal immunizations before the end of September. WFMS must have a copy of your physician's record of these vaccines to update records. If you have not provided this information, please reach out to Victoria Hughes (vhughes@wcpss.net).
Student Headphones
All students should have headphones/earbuds in order to listen to assigned videos in class and/or take assessments. Please be sure that your child has access to these and has them in their backpacks daily. These are only allowed in classrooms when teachers have given permission for a specific assignment. Students should not have them on in the hallways or classrooms where the teacher has not given permission.
Cell Phones
Our students did an excellent job this past week following our new procedures regarding cell phones. Students should have received a cell phone contract on the first day of school, which should be reviewed with the parent, signed, and returned to the homeroom teacher. If you have not reviewed this with your student, please ask them to do so this weekend and remind them their phones are only allowed during lunch.
PTSA
Please join the PTSA by scanning the QR code below. Your membership is greatly appreciated as we all work together as the WFMS community to support our students, families, and staff.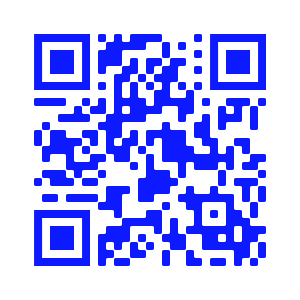 Spirit wear may be purchased by https://wfmsspiritstore.spiritsale.com.
---
Dates to Remember
September 5 | Labor Day Holiday (no school)

September 15 | Meet the Teacher (4:30pm - 6:00pm)

September 26 | Teacher Workday