Return to Headlines
First Day of School Family Message
Good afternoon WFMS families,
Welcome
Welcome to our returning 7th and 8th graders and our newest Cougars in 6th grade and those coming to WFMS for the first time. We are excited about the possibilities that lie ahead in the 22-23 school year and are ready to work hard, work together, and reach our full potential in all we do. Our theme for this year is "Together with Purpose." We want to build a collaborative community with our families to support our students' daily work and social-emotional learning within the building. We look forward to the opportunities for this year and working together with you.
First Day of School
Please understand the first day of school each year is very busy for schools. We ask that all families review procedures with students prior to Monday so they are fully prepared. Family members should not walk with their children into the building. Staff will be strategically located throughout the building to assist them with finding their classes. Families will not be able to enter the school building to walk their students to a class.
Schedules
Students will receive a copy of their schedule on Monday morning in their homeroom. When they arrive on campus, students will report to their homeroom. If they are unsure where that is, staff will be located at all entrances and throughout the building to assist them in finding their way.
Please note that limited schedule changes will be made as we work to balance all student and staffing needs. There is a possibility that some elective or healthful living courses may have to be changed after the first 20 days of school based on enrollment numbers. If you do need to request a schedule change due to a missing course or a repeat course, please complete the following survey. https://bit.ly/WFMSSCR22
Transportation
Please make sure your student knows what method of transportation they are taking home on the first day of school (carpool, bus - route and stop, or walker). Bus information can be viewed in PowerSchool. Bus route information will also be in homeroom classes with student schedules. Please remember that students should be at bus stops at least 10 minutes prior to the listed start time. Carpool tags will also be available for all students in their homeroom class if they did not attend the Open House event. Transportation questions should be directed to Mrs. Harmon at aharmon@wcpss.net or Ms. Harris at emharris@wcpss.net.
Lunch
If your student plans to eat lunch from the school cafeteria, please make sure that you have added money to their lunch account at myschoolbucks.com or that they bring cash to school. The new cost of school lunch is $3.25. The new cost of school breakfast is $1.75. If your child needs a lunch form, they can request one in the cafeteria from our staff.
Student Expectations
Please review the student expectations document with your student prior to arriving at school on Monday. This, along with the WCPSS student behavior code of conduct outlined in WCPSS Board Policy 4309 will serve as our guiding documents for student expectations during the year.
Of important note is the Student Dress Code. Students may not wear hats or hoods in the building or classrooms; undergarments may not be exposed or showing (no sagging pants), and clothing should cover skin from the chest to mid-thigh (no midriff tops). Students are expected to adhere to this guidance or they will be asked to change or have a family member bring them appropriate attire.
Expectations are clearly outlined in the WFMS PROUD Matrix. Staff will review this information with students again on Monday and throughout the school year.
The focus of students at WFMS is on their academic progress and students are expected to put forth their best effort each day in all classes and follow the guidelines in our expectations matrix, procedures, and policies.
Cell Phones and Earbuds
We have updated our WFMS Cell Phone Procedures and Contract. Students will not be allowed to have their cell phone devices or earbuds (AirPods) out during instruction or in hallways. Repeated use of cell phones during unauthorized time will result in a staff member securing a student's phone until the end of a class period or the school day. If the student continues to violate the procedures, a parent meeting will be scheduled. Students will be given a copy of the contract in homeroom and should return the contract signed by the student and parent or guardian.
Morning and Afternoon Carpool
Morning carpool during the first few days of school is historically heavy. If your student will utilize the bus on other days during the school year, we ask that you have them ride the bus on the first day of school.
If you are utilizing carpool, please follow the procedures and directions of staff on-campus directing traffic. As you enter the main entrance of the school, you should follow the traffic pattern through the athletic facilities gate and back up along the front row of trailers. Please pull as far forward as you can before stopping and have your student exit the car when staff instruct them to do so along from the gym entrance, through the entire front row of trailers to the main entrance or when you first stop. This will assist us in getting as many students out as possible at a time. Please DO NOT try to pull up to the main entrance to have your student enter at the front door. All three entrances along the front side of the building will be staffed to allow students to enter at the closest door. Staff will be present in the hallways if your student needs assistance finding their classes on Monday morning. Only one line of traffic is used during morning carpool. Please do not try to pass cars at any time on campus. Drivers are expected to adhere to all traffic laws and should pay attention and not speed while moving. When exiting campus, we highly encourage families to take a right turn as our left turn lane delays traffic and exit from campus.
During afternoon carpool, families should not line up prior to 1:40. Families arriving prior to 2:15 should NOT pull any further than the handicapped parking area just past the trailers. Only one line of traffic should be used until staff direct you to move to two lines at 2:15. You may NOT block our main front entrance, as this is our fire lane for emergencies. Please have your carpool tag with your student's name out so staff can record the name for dismissal. Please follow all directions from staff and pay attention while driving as students will be getting into cars with our staff support.
Cafeteria (Breakfast & Lunch)
Students eating breakfast on campus should report directly to the cafeteria when they arrive at school. They are expected to follow the expectations and directions from staff and exit the cafeteria to their homeroom class upon finishing their breakfast.
Information regarding lunch will be provided by classroom teachers on Monday to all students.
The cost of school breakfast is $1.75 and the cost of school lunch is $3.25 for the upcoming school year. We encourage families who meet the qualifications for free/reduced meals to apply by visiting and completing the forms at https://www.myschoolapps.com/Application.
Families may also create an account for students to pay for their meals by visiting https://www.myschoolbucks.com.
7th grade Immunization Records
North Carolina law requires that all rising 7th graders present proof of receiving the Tdap and meningococcal immunizations before the end of September. WFMS must have a copy of your physician's record of these vaccines to update records. If you have not provided this information, please reach out to Victoria Hughes (vhughes@wcpss.net).
PTSA
Please join the PTSA by scanning the QR code below. Your membership is greatly appreciated as we all work together as the WFMS community to support our students, families, and staff.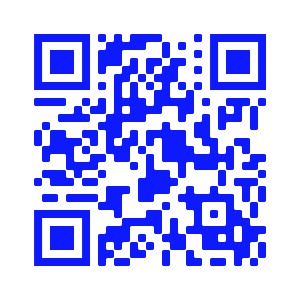 Spirit wear may be purchased by https://wfmsspiritstore.spiritsale.com.
---
Dates to Remember
August 29 | First Day of School

September 2 | Early Release (dismissal at 12:15pm)

September 5 | Labor Day Holiday (no school)

September 15 | Meet the Teacher (4:30pm - 6:00pm)

September 26 | Teacher Workday