Return to Headlines
Lufkin Art News, Upcoming Events and Reminders
HIGHLY ANTICIPATED HOLIDAY WREATH WORKSHOP WITH GUEST ARTIST SHELBY EVERHART IS A HIT WITH MEMBERS
Visiting Artist Shelby Everhart Offered All Fall Art Club Members a Fun Wreath-Making Workshop
All Fall LRMS Art Club Members were invited to attend our December 2 Mini-Wreath Workshop led by a visiting artist -- just in time for the holiday season!

Mrs. Barlow says, "I was delighted to bring in Ms. Shelby Everhart for an exciting craft session as part of this year's LRMS Art Club Visiting Artist Series. This December 2 workshop followed Artist Darren Segool's inspirational presentation last month all about discovering artistic gifts and creating art for real clients."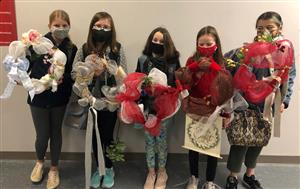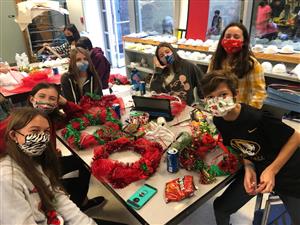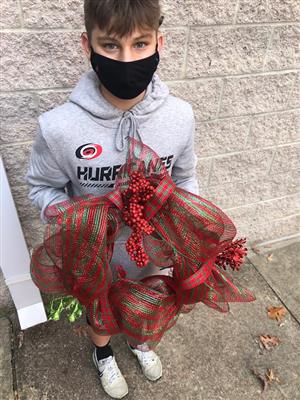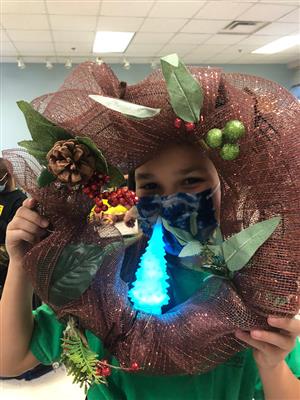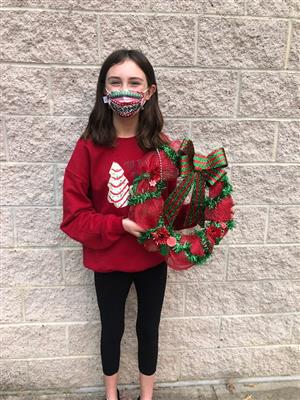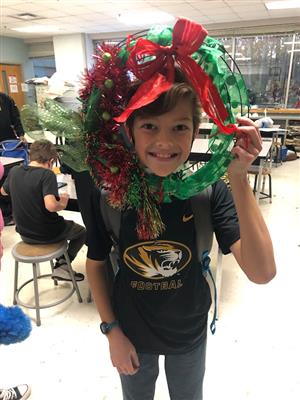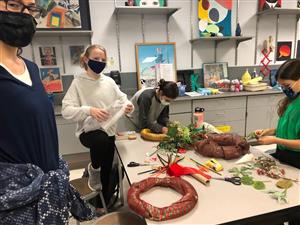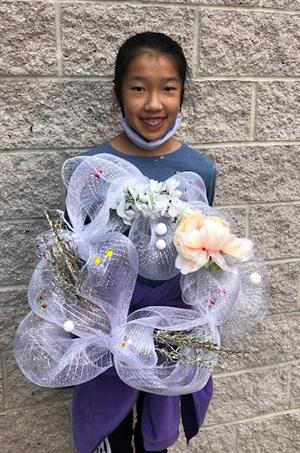 ---
If you have a child(ren) interested in art, check out Mrs. Barlow's site. There is student artwork to see as well as opportunities for students to enter a variety of art contests. Students do not have to be in Mrs. Barlow's art class or in art club to enter these contests. This is a comprehensive website for all LRMS Visual Art News that Mrs. Barlow updates weekly with coverage of art student achievements, events, contest and service project opportunities and art club member announcements. www.lufkinart.weebly.com
---
Announcing the Lufkin PTA Reflection Contest Winners
Congratulations to the following students whose PTA Reflections Contest entries were selected to represent Lufkin at the District Level! A panel of 3 judges, including an art teacher, art therapist and a local Raleigh artist, chose the 12 final pieces out of 31 submissions from Lufkin students.
A huge shout-out goes to our PTA Reflections Chair Stephanie Atwell, who organized the entries and coordinated judging, and our Lufkin PTA leaders who provide the opportunity for our students to compete in the contest.
All students who created an entry this year are invited to a Spring reception at Lufkin to celebrate their participation and efforts! Stay tuned for more details about the upcoming celebration and the district contest results in early 2022.
Charlie Gawor
Tessa Langaker
Carolynn Giusto
Corrie Giemza
Luna Schwaderer
Radha Patel
David Majmundar
Audrey Spencer
Claire Brandt
Hope Moyer
Ryan Prudich
Nolan McKee