Plan B Return to School Information for MPMS
Spring 2021? - Choose Virtual Academy or Plan B - October 21st - November 4th - Make your selection online using this LINK.
Plan B Blended Instruction
Students in this plan will experience a combination of in-person learning in the school building with their teachers and classmates and online instruction through already established online classrooms.
WCPSS Resources for Plan B Return to Campus
Updated Daily Schedules by Grade
MPMS school hours are 8:15 - 3:00. All students, Plan B and Virtual Academy will have slight changes to their daily schedule starting on the first day of Plan B - November 9th. These schedules will not start UNTIL November 9th and will run through the end of Semester 1 on January 15th.

6th Grade Plan B and VA Schedule

7th Grade Plan B and VA Schedule
Bring Your Own Device - BYOD
As we prepare to transition students back to campus (including VA students at some point), we want to provide students and their parents/guardians the opportunity to agree to the WCPSS BYOD contract if you have not already done so. If you plan to bring a personal device to school, please review the BYOD contract. BYOD includes cell phones. BYOD does not include WCPSS issued Chromebooks, WCPSS Chromebooks are automatically allowed on campus. Please visit our BYOD @ MPMS site for more information.
Afternoon Dismissal - Carpool
All Plan B students were given a carpool tag with an assigned carpool number in their Quarter 2 packet. Please clearly display the carpool tag in the front window of your vehicle as you pull into the parking lot. To ensure a safe dismissal, carpool students will be called and dismissed as their ride arrives in groups to maintain social distance. Each family should have recieved 2 tags. If you did not recieve a carpool tag in your materials envelope, please contact our receptionist, Kim McKnight, at kmcknight@wcpss.net.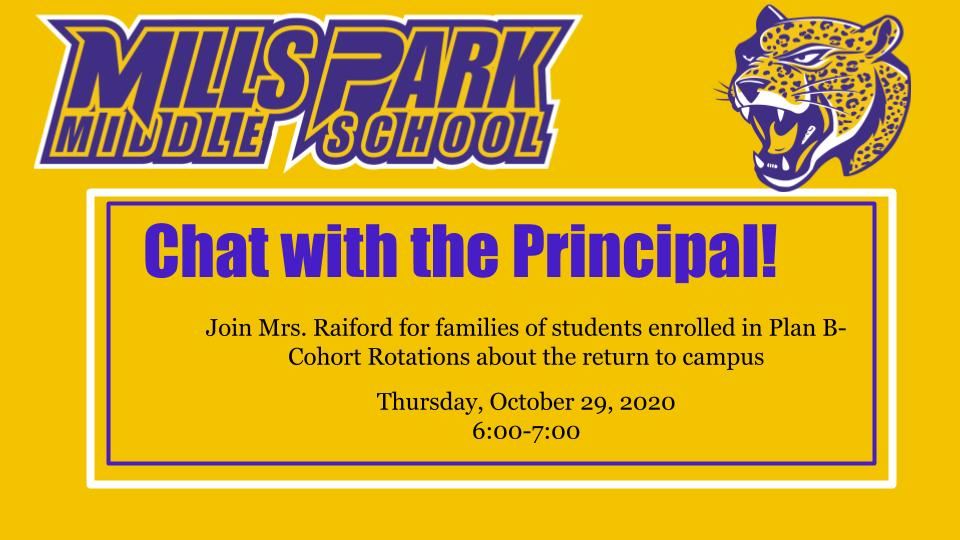 School Supplies for Plan B Students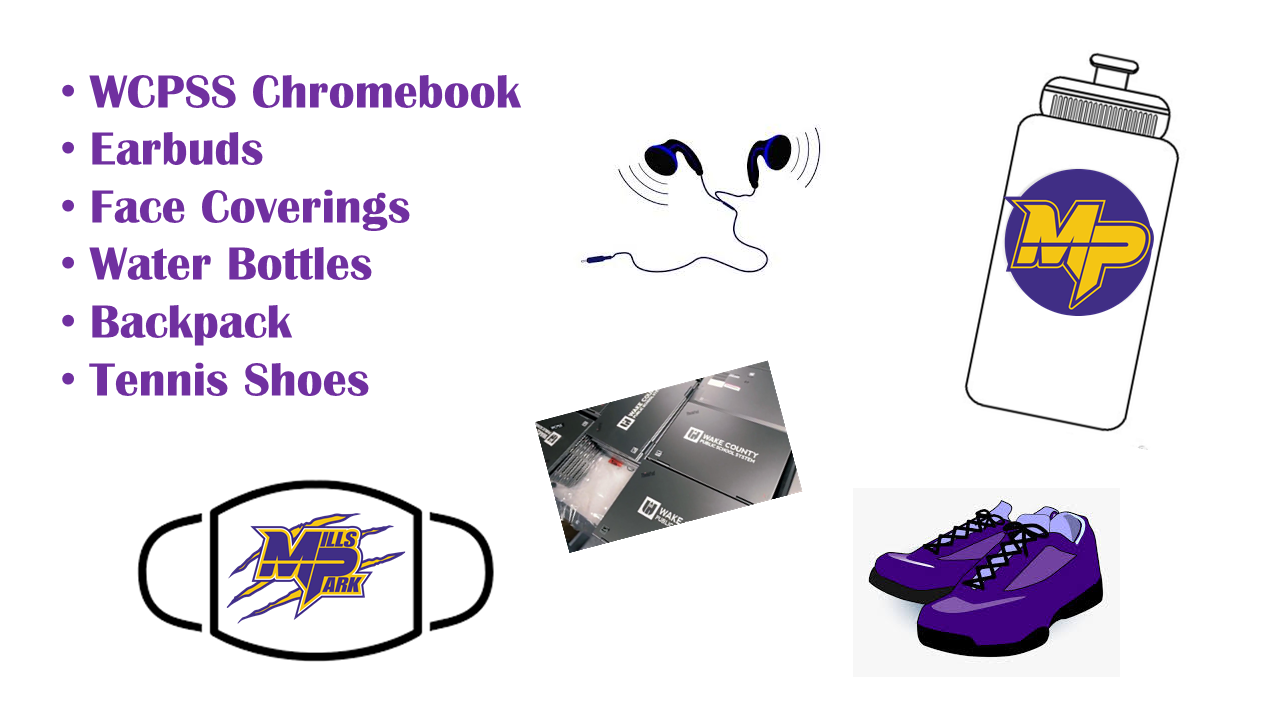 WCPSS Chromebook - Please bring your WCPSS issued Chromebook with you every day. You may also bring a personal laptop. School devices will be available and all cleaning protocols will be followed for any school device used.

Earbuds - Please make sure earbud plugin with a regular 3.5 mm jack.

Face Covering - Please review the WCPSS Face Covering requirements.

Water bottle - Your will be able to fill your water bottle at designated water bottle filling stations, but you will not be allowed to drink directly from the water fountain. If you do not have a water bottle, we will provide you with a cup.

Backpack - Students are expected to carry their personal items with them at all times. Lockers will not be available for use this school year.

Tennis Shoes - Please wear tennis shoes for PE and clothes you can be active in. Locker rooms will not be available.
Afternoon Dismissal - Bus Riders
Find your transportation information on Home Base

Families can find up-to-date transportation information (including route number, stop location and estimated bus stop arrival times) in your student's Home Base/PowerSchool account. Please visit the

WCPSS Transportation

page for more information.