Chess Club meets on Thursdays after school from 3:45-4:30, throughout the year until the end of April. Chess Club will be following Track 3's schedule. If Chess Club cannot meet for what ever reason, students, and parents will be notified in advance.

Semester 1

September 27th - October 18th
November 29th- December 20th


Semester 2

January 3rd- January 24th
February 21st -April 18th

Each week Chess Club meets we will be working hard on various strategies, learning the foundation, practicing, learning how to be a strong player and so much more. In order to get the most out of Chess Club, it is important to have regular attendance. It is difficult to catch students up if they are absent on a regular basis.

ATTENDANCE IS NOT REQUIRED OVER TRACK OUT:
You do not have come to Chess Club while you are tracked out.

Parent Pick-Up: It is vital that parents/guardians are on time for pick up at 4:30 pm. Being on time for pick up is required. It is important that you are in the carpool pick up line at 4:30.

If you have any questions about Chess Club, email Ms. Danielle Chaffee at dchaffee2@wcpss.net

Sign Up for Chess Club, view and complete the form.

Club Coordinator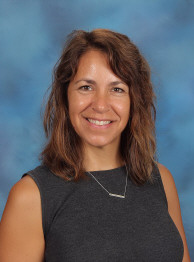 Phone:
Email:
Degrees and Certifications:
Ms.

Chaffee

Fourth Grade Track 3

Class Website

eMail:dchaffee2@wcpss.net

My name is Danielle Chaffee and I have been teaching for 16 years. I am very excited to be your student's teacher. I look forward to working with you and your child to make this a successful school year. My family and I moved to North Carolina from Basalt, Colorado, 4 years ago. We love to camp, hike, bike, any boating activity and going to the beach. My husband and I have 4 children Connor, Brayden, Cameron and Allison. We have 2 dogs, Charleen and Remington (Charlee and Remy)we also have 1 cat. They keep us quite busy.