The Olive Chapel Book Club is an after-school >club for children in grades K-2 to enjoy books and have fun with reading. Our vision is to inspire children to develop a passion and enjoyment for reading through meaningful literacy activities. We will meet approximately every 4-6 weeks, after school from 3:45-4:45.

How To Sign Up:

An interest form will be sent home in Friday Folders July 13. Parents complete the form and return to the classroom teacher.

Current Meeting Dates:

September 20 (Tracks 2 & 3)
November 1 (Tracks 1 & 4)
January 10 (Tracks 2 & 3)
February 21 (Tracks 1 & 4)
April 11 (Tracks 2 & 3)
May 16 (Tracks 1 & 4)
June 13 (Tracks 2 & 3)

If you have any questions before then, please email Ms. Burnham at sburnham@wcpss.net.

Club Coordinator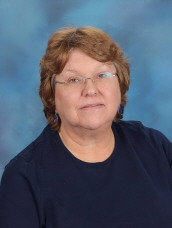 Phone:
Email:
Degrees and Certifications:
Ms.

Burnham

First Grade Track 1

eMail: sburnham@wcpss.net

This is my fifth year at OCE. I have been teaching first grade for over 17 years and have taught K-3 grades for a total of 23 years. Because my husband was in the Marine Corp, I have taught in 4 different states, North Carolina is my favorite. I have a Master degree in Education, a reading certification and am a National Board-Certified teacher. The best part of teaching is working with first graders who are loving and so eager to learn! My three children are all grown and live in California, Kentucky and Maryland. On track outs, I travel a lot to visit them! I love to do crafts and water aerobics. My family are big Navy Fans, GO NAVY, BEAT ARMY!