Welcome to Student and Instructional Support at Davis Drive Elementary!
AIG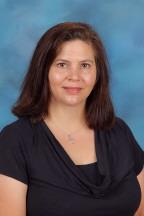 Phone:
Email:
Degrees and Certifications:
Amy Fenton

Email: afenton @wcpss.net

I have been teaching AIG at Davis Drive Elementary since 1997 and I still love it. I have my Master's Degree in Technology and am a National Board Certified Teacher. I grew up as an Air Force "brat" but have lived in NC for much of my life. I attended the University of North Carolina at Chapel Hill for my undergraduate degree. Go Tar Heels! Not only am I a teacher at Davis Drive, but am also a parent of twins attending school here. I love to learn, read, and challenge students! Please contact me via email at afenton@wcpss.net
AIG.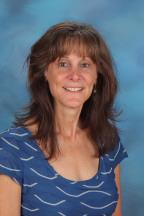 Phone:
Email:
Degrees and Certifications:
Marcia Hardenbrook

Email: mhardenbrook @wcpss.net

I am a National Board Certified Teacher and have been teaching almost 25 years. I still love what I do! Nurturing gifted children to reach their full potential is extremely rewarding for me. I grew up in North Carolina and attended East Carolina University, where I earned a BFA in Dance. I later attended UNC-Charlotte to earn my teacher certification. I am an original Tarheel and proud of it! I have two wonderful children, a daughter in graduate school at NCSU and a son in undergraduate at NCSU! My interests include ballet, musical theater, baking and cooking, gardening, travel, tennis and reading. I am very excited to be a new addition to the Davis Drive Elementary staff.
Counselor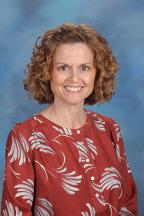 Phone:
Email:
Degrees and Certifications:
Paige Everson

Email: eeverson @wcpss.net

My father was in the U.S. Army, so I traveled and lived in many places when I was growing up. I attended high school in Wiesbaden, Germany and lived in Zaire (The Congo), Africa as well as many U.S. states while in school. I graduated from Texas A&M University with a Bachelor's degree in Elementary Education & Special Education and a Master's degree in School Counseling. I was a teacher for ten years in Texas and New Jersey and I have been a counselor since 2000. I am married to Butch and have two sons, Jared and Zachary. We also have two cats named Kenobi and Kenzi and a frog/goldfish pond. I enjoy traveling, gardening, and spending time with my family. I love my job as a counselor because I get to work with terrific kids in a great school!
Counselor.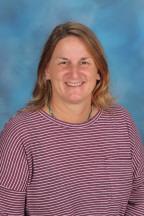 Phone:
Email:
Degrees and Certifications:
Andrea Coucoulas-Knight

Email: acoucoulas-knight @wcpss.net

I graduated from Elizabethtown College in PA with a BA in Elementary Education & a minor in Psychology. I played soccer & swam on the collegiate level, but my favorite memory during college was serving as a Resident Assistant for three years, an early sign of how my passion was to help others. After college, I drove from my hometown of Bridgewater, New Jersey to Raleigh, North Carolina, where I taught in Wake County for five years as a third grade teacher, at Powell G.T. Magnet Elementary. I completed my Masters in School Counseling in 1996 from North Carolina State University, and was a counselor for 7 years at Davis Drive Elementary. I am married to Allen Knight, and have two children, Alexander (15 years old), and Ann Marie (12 years old). I enjoy traveling with my family, running, swimming, playing tennis, and I love to collect eggs daily from my 8 chickens! I am thrilled to be back at Davis Drive Elementary as a counselor & working with Paige Everson.
ESL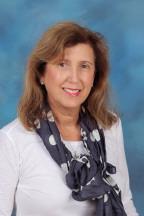 Phone:
Email:
Degrees and Certifications:
Maria Bravo

Email: mbravo @wcpss.net

This is my third year teaching English as a Second Language at Davis Drive Elementary School. While in my previous school, I achieved National Board Certification in ESL. I am a graduate from the University of Miami in Coral Gables, Florida. Teaching English as a Second Language is my passion. Since I am bilingual, and was an English Language Learner myself, I understand the importance of valuing and embracing the rich cultures of my students as they develop proficiency in the English language. Observing my students as they go through the stages of language acquisition from the Silent Stage and emerging into successful classroom learners is an amazing journey! In my spare time, I enjoy spending time with my husband and three children, traveling, going to the beach, and visiting National Parks.
ESL.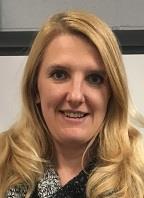 Phone:
Email:
Degrees and Certifications:
Svetlana Roda

Email: sroda @wcpss.net

My name is Svetlana Roda and I am a part-time ESL teacher at Davis Drive Elementary.

I also teach ESL at a middle school here in Wake County. 2016-2017 school year is my first year teaching

ESL at Davis Drive Elementary. As a teacher, I enjoy working with students and share with them my love for learning. I strive to support my students the best way I can so that they can learn to their best capabilities and reach their optimal potential. I hold Master of Education Degree from Meredith College. I also graduated with Master of Arts degree in Linguistics and Education from Novosibirsk State Pedagogical University which is located in my hometown in Russia! On a personal note...I am married and have two daughters and a dog named Montana. As a family, we enjoy spending time together, visit with

our

friends

, and

going on hikes and bike rides.
IRT (Instructional Resource Teacher)
Phone:
Email:
Degrees and Certifications:
Laura Linton

Email: llinton @wcpss.net

Information coming soon.
Literacy..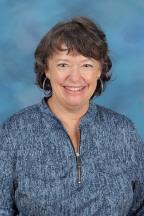 Phone:
Email:
Degrees and Certifications:
Kathy Miller

Email: kmiller7 @wcpss.net

Excited to be in my new role as Literacy Coach K-2 at Davis Drive. My children are Clay and Becky – both grown with jobs of their own (thank goodness). Love my dog, Maggie, and my husband of 40+ years! My goal this year is to help support teachers in their literacy instruction. Happy and joyful teachers result in children that love to learn.
Psychologist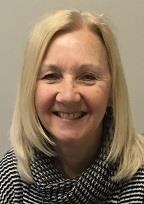 Phone:
Email:
Degrees and Certifications:
Kathy Vitiello

Email: kvitiello @wcpss.net

I grew up on New York's Long Island and graduated from Stony Brook University with a Bachelor's degree in Psychology. After working in Manhattan for a year, I attended graduate school at St. John's University and received a Master's degree in School Psychology. My husband John and I moved to North Carolina in the late 1980's. Our daughter, Katie, was born and raised in Cary, and now lives in Greensboro. I have been the School Psychologist at Davis Drive Elementary and Davis Drive Middle School for the past twenty years. I love my job and am so grateful to work with such a wonderful school community.