ART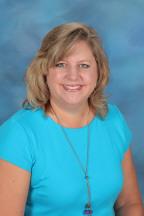 Phone:
Email:
Degrees and Certifications:
Ms.

Debra Houck

Email: dhouck @wcpss.net

I have been fortunate to teach art at Davis Drive Elementary since 1996. I am a graduate of Meredith College for my undergrad degree and Lesley University for my Masters degree. In addition, I also have my National Board Certification in elementary art. I live in Cary with my two great kids, Cole and Camille, and our black and white dog, Oreo.
Media Specialist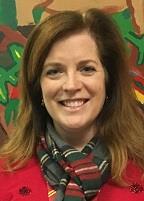 Phone:
Email:
Degrees and Certifications:
Mrs.

Stephanie Fiedler

Email: sfiedler @wcpss.net

I was born in Southern California but grew up in Hampton, Virginia. I have always loved to learn. I earned my Bachelor's Degree in Political Science from VA Tech (Go Hokies!) and my Master's Degree in Information and Library Science from UNC-Chapel Hill (Go Heels!). I began my library career as a medical librarian in the US Air Force. When I was stationed at Scott AFB in Illinois, I led a storytime hour at the local library, which is how I discovered my mission in life - teaching children to love reading!

My husband, Jack, and I have been lucky to call NC home since 1996. We have an awesome, fun-loving son, Lee, who is a student at Panther Creek High School and is obsessed with skateboarding! We expanded our family to include two exchange students - Francesco from Italy and David from Denmark. We also have two crazy rescue dogs, Charlotte and Sasha. A perfect day to me is one in which I spend some time outdoors with my family, playing lots of games, and eating s'mores around a campfire!

Our family loves to travel! We have been to four continents together and plan to visit the other three before Lee goes to college. My husband's business brought us to Europe, where we lived in Bratislava, Slovakia for two years. We really enjoyed learning about other cultures, trying(!) to speak different languages, and eating lots of delicious food!

I started teaching in the WCPSS in 1998. I have always been an admirer of Maria Montessori's teaching method - the best learning is hands-on learning with a purpose. Because of this, I like to incorporate technology and project-based learning as much as possible in my lessons. In 2011, I was honored to receive the Borchardt Award. I traveled to China, along with 25 other NC educators, to learn about the Chinese educational system, specifically how they teach math, science, and technology. The experience transformed my teaching practice and I am now passionate about teaching the "Four Cs" - critical thinking, creation, collaboration, and communication.

I am so proud to be part of the Davis Drive Elementary family! :-)
Technology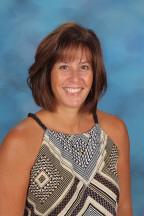 Phone:
Email:
Degrees and Certifications:
Ms.

Cori Odom

Email: codom2 @wcpss.net

I am Cori Odom, the Technology Teacher at Davis Drive Elementary. This is my 24th year teaching. I have worn many hats in the classroom over the years, all in North Carolina, including classroom teacher, AG teacher, Intervention teacher and Media Specialist. This is my 8th year working at Davis Drive Elementary. I received my BA in Communication from NC State (GO PACK!!), and then went on to earn my teaching license through Meredith College.

​When I am not working, I enjoy being outside working in the yard and exercising. I keep active by running, I also do crossfit 5-6 days a week. I live in Holly Springs with my 3 daughters Cameron, who is a junior at University of South Carolina, Caroline and Lindsay. We recently got a new dog Maverick during this Corona Crisis, and we also have Bing who is 2.
If you can't find me at school, you might try the beach…….!
MUSIC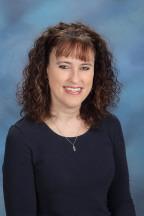 Phone:
Email:
Degrees and Certifications:
Mrs.

Paula Clark

Email: pcclark @wcpss.net

Being a Raleigh native, I grew up in Wake County Schools and now have taught Elementary Music for Wake County for over 20 years. I enjoy seeing my students perform for their parents in music class performances as well as the 5th grade chorus productions. Every year a Composer visits my music room during Halloween week. Davis Drive has had visits from Bach, Mozart, Beethoven, Hayden and Handel. All of which the students have learned about throughout the month of October. I love doing the impersonations (except for wearing the itchy wigs!) Away from school, I enjoy hiking, running and spending time with my family outside. (Especially at the beach!)
PE (Physical Education)
Phone:
Email:
Degrees and Certifications:
Mr.

Trevor Guenther

Email: TGuenther @wcpss.net

Hey Davis Drive Elementary families, my name is Trevor Guenther and I am the new Physical Education teacher. I am a graduate of East Carolina University and enjoy cheering on the Pirates! I am also a Duke basketball fan. I enjoy playing all sports and spending time outside. I am excited to become a Davis Drive dolphin and meet all of you. I can't wait to share my love of physical activity and look forward to lots of fun in the future.
STEM (Science, Technology, Engineering, Mathematics)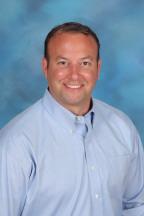 Phone:
Email:
Degrees and Certifications:
Mr.

Kyle Hamstra

Email: khamstra @wcpss.net

Greetings from a Hoosier native! I was raised in DeMotte, Indiana, and graduated from Purdue University. I have two parents, two brothers, one sister, three nephews, four nieces, and one amazing wife. After relocating to North Carolina in 2002, I was blessed to teach fifth grade math and science at DDE for thirteen years. Since 2015, I've also been happy crafting learning experiences as a STEM (science, technology, engineering, math) specialist. It's been an honor serving the DDE community as an educator; After School Director; Science Chair; and WeatherBug Coordinator for well over a decade. I'm passionate about creating and enhancing student learning experiences through inquiry, technology, and hands-on activities. In my spare time, I enjoy volunteering at the NC Museum of Natural Sciences; serving on the Marbles Kids Museum Educator Advisory Group; seeking educational leadership opportunities; connecting through twitter; watching the news and sports; and riding my bicycle.
Welcome to Specials at Davis Drive Elementary!