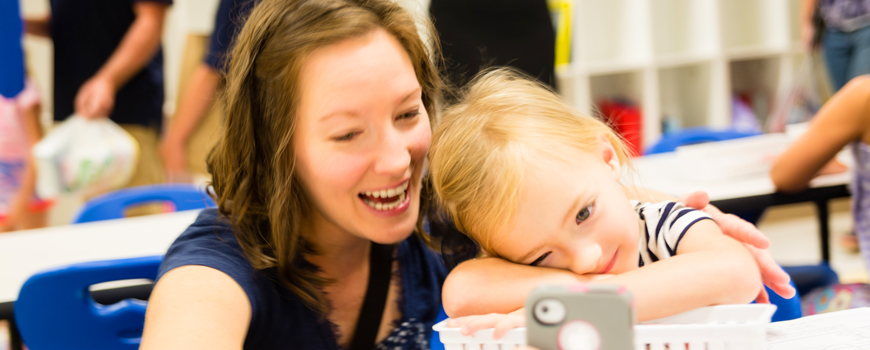 We provide preschool services for eligible children through our Title I Pre-Kindergarten Program and our Preschool Special Education Services within the Office of Early Learning.

Title I Pre-Kindergarten

Title I Pre-Kindergarten is designed to provide a child-centered, developmentally appropriate experience for 4-year-old children in need of academic support. We stress an environment that motivates learning through exploration and discovery. The goal is to prepare children to enter Kindergarten ready to learn and succeed. Screenings for student participation are offered each spring. Students qualify based on academic need.

Preschool Special Education Services

Preschool Special Education Services are designed for children ages 3 to 5 with disabilities and in need of specially designed instruction. The goal is to provide the support these children need at an early age, so by the time they enter Kindergarten, they have the support, services and skills they need to be successful.

Preschool Special Education Services are based on the Individualized Education Program that is written for each child. Goals and objectives are written according to an educational model. Any related services that the child receives are designed to support the educational goals.

Preschool children with disabilities are served in a variety of settings and natural environments which may include home, child care centers, private child care homes, Head Start, mental health operated programs, private preschool programs and public school classrooms.

Starting the referral process for Preschool Special Education Services:

If you suspect your child has a disability and may need special education services, and your child is 3-5 years of age, you may request to start the referral process.

Contact the Office of Early Learning:
110 Corning Rd, Suite 2100
Cary, NC 27518
Phone: (919) 431-7700
Email: child-find-office@wcpss.net
Fax:(919) 431-7617

Project Enlightenment

Project Enlightenment is an early childhood education and intervention program that provides a variety of services and resources to promote school success for children ages birth through Kindergarten. Services emphasize prevention of long-term behavioral, social, emotional and learning problems through education and early identification and intervention. Other services are directed toward teachers and parents, which include consultation, education, support and resources.

Enterprise Preschool Programs

Lacy Elementary, Forestville Elementary, Kingswood Elementary, Project Enlightenment and Athens Drive High School offer programs for preschool-age children.