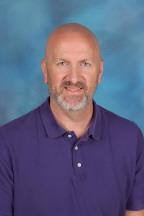 Phone:
Email:
Degrees and Certifications:
Mr.

Tom Campbell

Email: TCampbell3@wcpss.net

It is my honor to begin the year as a member of the 3rd grade team here at Davis Drive Elementary. The 2020-21 school year marks my 6th year as a Dolphin, and my 16th year in education.

I am a native North Carolinian, born and raised Winston-Salem where I played varsity basketball and ran cross country at Parkland High School. After high school I earned my undergraduate degree from Appalachian State University, and spent the next ten years in the business world before making the leap to education in 2004. In 2011, I earned my Master of School Administration degree from UNC-Chapel Hill, and worked as an Assistant Principal before joining the DDE faculty in 2015.

My wife and I are the proud parents of two fantastic daughters, and the owners of one very sweet Golden Doodle named Lulu.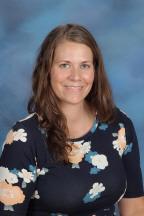 Phone:
Email:
Degrees and Certifications:
Mrs.

Andria Cook

Email: acook @wcpss.net

Hello! I grew up in Greenville, Michigan and then I moved to Mt. Pleasant, Michigan to attend Central Michigan University. I received a bachelor's degree in Psychology and after I graduated, I worked in a preschool where I found teaching to be my passion. I went back to school at the University of Michigan in Flint to get my Masters while I received certification for elementary teaching and in 2010 I achieved my National Board Certification. I am now enjoying my 11th year teaching in North Carolina. This will be my sixth year at Davis Drive Elementary and I love being a part of this wonderful school. When I am not teaching, I spend my time with my husband and two boys. We have a spunky two year old, named Carter, and this past April we welcomed our second son, Hayden, to our family. We love to read together, play outside, and have family travel adventures.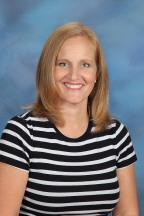 Phone:
Email:
Degrees and Certifications:
Mrs.

Lisa Drager

Email: ldrager @wcpss.net

This is my fifth year teaching third grade at DDE. I have been teaching for over 15 years and absolutely love it. I was born and raised in California where I graduated from Chico State University and also earned my Masters Degree from San Diego State University. My family consists of James, my husband, and my two children - Sophia and Grayson. Sophia is a sophomore at Panther Creek High School, and Grayson is in sixth grade at Mills Park Middle. I also have an adorable puppy named Cali. I believe that learning takes place best in a positive environment filled with laughter and fun.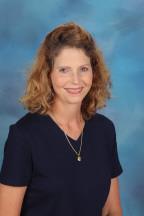 Phone:
Email:
Degrees and Certifications:
Mrs.

April Fussell

Email: afussell2 @wcpss.net

This is my 21st year of teaching and I still love it! My husband, Doug, and I are originally from North Carolina and live in Cary with our eleven year old son, Griffin, and our two Cocker Spaniels, Maggie and Pepper. I enjoy traveling, reading, and photography. I am also a huge fan of coffee! I grew up watching my mother as a teacher and always admired the excitement she had for her profession. I feel very lucky that she passed that on to me and I can share it with my students.
Phone:
Email:
Degrees and Certifications:
Mrs.

Shep Monroe

Email: SMonroe@wcpss.net

What a joy it is to be teaching at Davis Dr. Elementary School! I have been with Wake County Schools for many years and am looking forward to working with a another great group of children this year. My wonderful family, including our pets, live in Raleigh, NC. and I grew up in Chapel Hill, NC. We love spending time together, cooking, working in the yard, playing with our pets and going to the beach.
Phone:
Email:
Degrees and Certifications:
Mrs.

Jean Ross

Email: Jeross@wcpss.net

I am glad to be back into the classroom again! After graduating from UNC-Chapel Hill, I taught at Northwoods Elementary School in Cary for 7 years. I left teaching to start our family. My husband and I have 4 children: Alex is a senior at Green Hope High School and is on the football team, Avery (my only daughter) is a sophomore at GH and is in the marching band (trumpet), Anson is an 8th grader at DDM and enjoys band and all sports, and Asbury is my 6th grader at DDM and enjoys video games. After 17 years of being a stay-at-home mom and after 4 years of substitute teaching, I decided it was time to continue my career as a classroom teacher. I LOVE DDE (second year teaching but 7 years here as a parent and 2 years on the PTA board) and cannot see myself anywhere else!
Phone:
Email:
Degrees and Certifications:
Mrs.

Elizabeth Schmedding

E-mail: Eschmedding@wcpss.net

My name is Elizabeth Schmedding and I am delighted to be joining the Davis Drive Elementary Third Grade team. This is my eighteenth year teaching and I enjoy it as much today as I did when I started. I've had the opportunity to work in Second, Third and Fourth Grade. Each grade has given me perspective and allowed me to grow as an educator. I am a native North Carolinian and have called Apex my home for twenty years. I have three boys and an awesome husband who fill my life with joy. I am looking forward to a great year!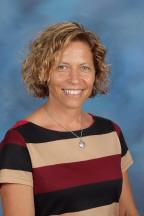 Phone:
Email:
Degrees and Certifications:
Mrs.

Andrea Squiers

Email: asquiers @wcpss.net

My name is Andrea Squiers and I have been teaching for 26 years. I am originally from Portland, Maine (it's cold there) and so about 13 years ago, our family moved to North Carolina (much warmer!). I have a wonderful husband, Kurt, who directs TV commercials, and two beautiful children, Normandy (23), who is a graduate of UNCW and is hoping to follow her mother's footsteps to become a teacher, and Gage (18), is a Freshman at UNCW, who very well may follow into his father's footsteps! And oh yeah, we have a Boxer-Beagle named Precious, who is one crazy mutt, but we love her anyway.

I love spending time with my family, traveling, gardening, walking & hiking, reading, movies, eating (healthy), playing sports, and watching our beloved Boston Red Sox.