Phone:
Email:
Degrees and Certifications:
Ms.

Kelly An

Email: Kan@wcpss.net

Information coming soon!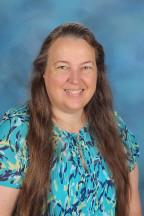 Phone:
Email:
Degrees and Certifications:
Mrs.

Susan Neumann

Email: sneumann @wcpss.net

Hello, Dolphins! I was born and raised in south Florida. North Carolina has been my home since 1998. I love our beautiful scenery and weather. My husband and I are the proud parents of two daughters. Our oldest is a WCPSS teacher and our youngest is a high school senior. Our cat, Gracie, rounds out the family. I joined the DDE staff in 2004. I love teaching because I get to help young children develop their passion for learning. In my free time, I love to spend time with my family, read, travel, cook, and crochet.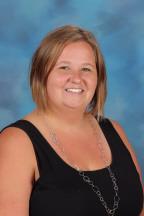 Phone:
Email:
Degrees and Certifications:
Mrs.

Mandy Paine

Email: apaine @wcpss.net

I have called Davis Drive "home" since I began teaching in 2004. I am married to a fourth grade teacher here at DDE and we have two wonderful fur babies, Kevin and Wynnie. Working with children is unbelievably rewarding and I could not imagine another career. Until high school language arts, I struggled in school and had no love of learning. That year, Mrs. Gallagher inspired me every day with her love of teaching and learning. I became a teacher in hopes that I can spark a love of learning early in life! When I am not at school, I enjoy working in my garden, running, reading, travelling, decorating, and crafting. I am looking forward to an amazing year!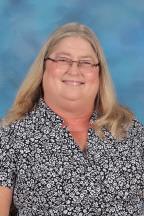 Phone:
Email:
Degrees and Certifications:
Mrs.

Melissa Sipek

Email: msipek @wcpss.net

I have been a public school teacher for 19 years in 3rd, 4th, and 5th grade. I have also taught 4th and 5th grade Academically and Intellectually Gifted students. I love math and science and am looking forward to work with my students this year! When I am not teaching, I enjoy hanging out with my family.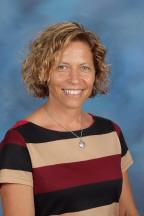 Phone:
Email:
Degrees and Certifications:
Mrs.

Andrea Squiers

Email: asquiers @wcpss.net

My name is Andrea Squiers and I have been teaching for 27 years. I am originally from Portland, Maine (it's cold there) and so 14 years ago, our family moved to North Carolina (much warmer!). I have a wonderful husband, Kurt, who directs TV commercials, and two beautiful children, Normandy (25), who is a graduate of UNCW and Gage (20), is a Junior at UNCW. We have a Boxer-Beagle named Precious, who is one crazy mutt, but we love her anyway.

I love spending time with my family, traveling, gardening, walking & hiking, reading, movies, eating, playing sports, and watching our beloved Boston Red Sox.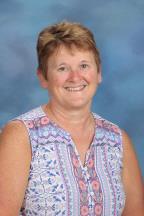 Phone:
Email:
Degrees and Certifications:
Mrs.

Janie Steber

Email: jsteber @wcpss.net

After receiving a Business Administration degree and a Dental Hygiene degree I followed in my mother's footsteps and enrolled in night school at Peace College and obtained my teaching degree. My name is Janie Steber and I have been on the faculty at DDE for 20 years. My career began as a teacher assistant and for the past 7 years I have been a second grade teacher. My husband's name is John and we have two daughters, a son, a son-in-law, and 3 grandchildren. In my spare time I enjoy spending time with them.
Phone:
Email:
Degrees and Certifications: