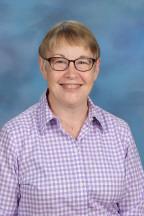 Phone:
Email:
Degrees and Certifications:
Mrs.

Paula Caldwell

Email: pcaldwell @wcpss.net

This year will mark by 40th year as an educator in the public schools of North Carolina, having taught all grades K - 5 at some point in time. I have taught at DDE since the school opened in 1995. I am a NC native (Lenoir, NC), a graduate of Appalachian State University, and have my Middle Childhood Generalist certification (NBPTS). I am an avid sports fan (GO UNC, Panthers, and Hurricanes!). In my free time, I enjoy spending time with my husband, Tim, playing with our three cats and four God sons, crocheting, and reading.
Phone:
Email:
Degrees and Certifications:
Mrs.

C. Nicole Guay

Email: CGuay@wcpss.net

Hi! My name is Nicole Guay, and I teach second grade here at Davis Drive. This will be my seventeenth year of teaching in grade levels ranging from kindergarten, first, second, third, and fifth. Each grade level is unique in its own right, and I have loved each one!

My husband, Darrin, and I live in Cary with our two daughters: Megan (Green Hope High School-ninth grade) and Isabella (Davis Drive Elementary School-fifth grade). Our final family member is a precious little Chihuahua named Julianna.

Teaching is my passion, and I love those magical moments when my students comprehend a tough concept. I truly believe that students don't care how much you know until they know how much you care, so I make it my mission to love and to learn about my little class family as we work hard together. It's going to be a great year, and I look forward to beginning this journey with you!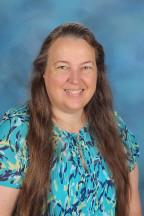 Phone:
Email:
Degrees and Certifications:
Mrs.

Susan Neumann

Email: sneumann @wcpss.net

Hello, Dolphins! I was born and raised in south Florida. North Carolina has been my home since 1998. I love our beautiful scenery and weather. My husband and I are the proud parents of two daughters. Our oldest is a WCPSS teacher and our youngest is a high school senior. Our cat, Gracie, rounds out the family. I joined the DDE staff in 2004. I love teaching because I get to help young children develop their passion for learning. In my free time, I love to spend time with my family, read, travel, cook, and crochet.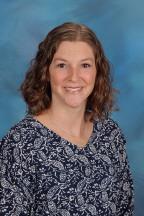 Phone:
Email:
Degrees and Certifications:
Mrs.

Nichole Olbertz

Email: nolbertz @wcpss.net

My name is Nichole Olbertz and I have been a teacher here at Davis Drive Elementary since 2003! I taught first grade for the first 10 years and have been teaching second grade since 2013. I graduated from Meredith College with a theater degree and a k-6 teaching license and have since received my National Boards Certification. I consider DDE my home and I look forward to another wonderful year here!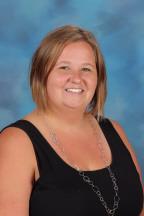 Phone:
Email:
Degrees and Certifications:
Mrs.

Mandy Paine

Email: apaine @wcpss.net

I have called Davis Drive "home" now for 12 years. It was my first teaching experience and hopefully my last! I am married to a fourth grade teacher here at DDE and we have two wonderful fur babies, Kevin and Lucy. Working with children is unbelievably rewarding and I could not imagine another career. Until high school language arts, I struggled in school and had no love of learning. That year, Mrs. Gallagher inspired me every day with her love of teaching and learning. I became a teacher in hopes that I can spark a love of learning early in life! When I am not at school, I enjoy working in my garden, running, reading, travelling, decorating, and crafting. I am looking forward to an amazing year!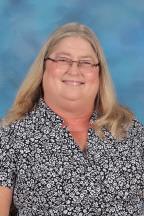 Phone:
Email:
Degrees and Certifications:
Mrs.

Melissa Sipek

Email: msipek @wcpss.net

I have been a public school teacher for 19 years in 3rd, 4th, and 5th grade. I have also taught 4th and 5th grade Academically and Intellectually Gifted students. I love math and science and am looking forward to work with my students this year! When I am not teaching, I enjoy hanging out with my family.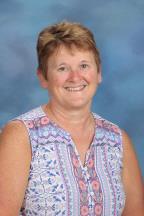 Phone:
Email:
Degrees and Certifications:
Mrs.

Janie Steber

Email: jsteber @wcpss.net

After receiving a Business Administration degree and a Dental Hygiene degree I followed in my mother's footsteps and enrolled in night school at Peace College and obtained my teaching degree. My name is Janie Steber and I have been on the faculty at DDE for 20 years. My career began as a teacher assistant and for the past 7 years I have been a second grade teacher. My husband's name is John and we have two daughters, a son, a son-in-law, and 3 grandchildren. In my spare time I enjoy spending time with them.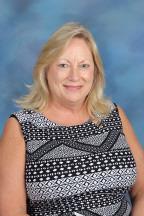 Phone:
Email:
Degrees and Certifications:
Ms.

Karen Swanson

Email: kswanson @wcpss.net

I have been in education all of my life. I am from Ohio, where I received my Bachelor's and Master's degrees in Education. We moved to North Carolina in 1988, and I have been in love with the South ever since. I have worked in Kindergarten through Fifth grade. Second grade is where I began this wonderful journey, and it is where I am now. I am so blessed to be at Davis Drive!!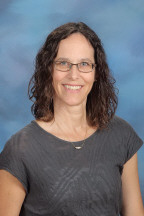 Phone:
Email:
Degrees and Certifications:
Mrs.

Tami Chaize

It's exciting to be working in a Davis Drive Elementary first grade classroom this year! I have been working at DDE for 12 years but have been part of the DDE family for 22 years. We moved from Connecticut to Cary in 1995 when my two oldest girls started 2nd Grade and Kindergarten the year DDE opened. I started working at DDE when my youngest daughter was in 1st Grade and now she is in College! My alma mater is Pace University in New York where I met my husband and received a BS in MIS and worked at IBM for 15 years. I am a wife, mom, a lifelong learner, enjoy technology, science, art, cats and the outdoors. It's wonderful to be part of the Davis Drive Dolphin Pod! #SwimFwd

Email: tchaize @wcpss.net
Phone:
Email:
Degrees and Certifications: