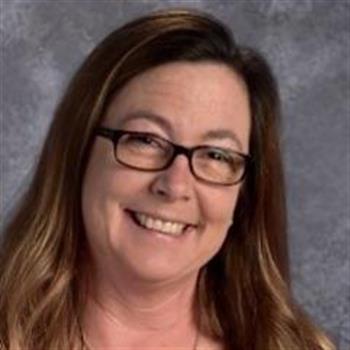 Phone:
Email:
Degrees and Certifications:
Trish Cook

Hi! My name is Trish Cook. I am very pleased that I am beginning my second year at Ballentine as a kindergarten teacher. I began my career in Virginia. I graduated from Longwood College in 1991 and started teaching special education in Manassas, Virginia. I eventually moved into the regular classroom as a third grade teacher and then fourth grade teacher. During this time I also received my master's degree in education from George Mason University. I stayed at the same school for 23 years before my husband and I made the big move to Fuquay Varina in 2015. We chose a house that just so happened to have an elementary school in the neighborhood so naturally I felt Ballentine would be a good fit! I have been absolutely happy here ever since.

I love to read and enjoy spending time with my two dogs- Bella (a hound mutt) and Sophie ( a beagle). Students in my class get to hear lots of entertaining stories about these two dogs! If I won the lottery I would also spend a lot of time traveling- I have had the opportunity to visit places like Ireland, Germany, Holland, France, Aruba, Dominican Republic, Mexico, St. Maarten and even Australia but there is a lot more I would like to see.

My mission:

My mission as a kindergarten teacher is to provide awarm, nurturing environment where eery child feels an important part of a classroom community. At the end of the year I want my students to be prepared for first grade, filled with many positive and cherished memories of their year in kindergarten.