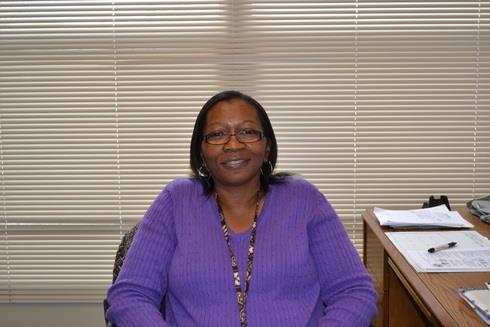 Phone:
Email:
Degrees and Certifications:
Mrs. Crews
Fun Facts About Mrs. Crews
1. Do you have any kids? Any pets?
Yes, I have 2 children. My daughter Janae lives in Alexandria, VA. and my son Courtney Crews currently lives in Dobson, NC. He graduated from Wakefield HS in 2012. No, I do not have any pets, but in my mind I own a goldendoodle and maltipoo.
2. What is your favorite season and why?
My favorite season is Fall. I love that the weather is not too hot or cold yet. I also remember growing up in NYC and loved that new television shows would start soon.
3. What other jobs have you had?
I've taught 2nd grade in the Bronx, NY. I also taught 3rd and 4th grade in Franklinton and Henderson, NC.
4. What is something fun about you that you can remember from elementary school? Did you win a spelling bee? Did you have straight A's?
I remember...I met the NY Knicks in 4th grade while on a field trip to Madison Square Garden. My 5th grade teacher owned a restaurant named Howard Johnson and made us pancakes in class often. I used to be afraid of thunder storms. And, I was always quiet in class and did my homework everyday.
5. Did you play any sports in high school/college?
I did not play any sports but was a cheerleader. Some might consider cheering a sport.
6. What is your favorite hobby?
My favorite hobby is scrapbooking and leisure reading.
7. What is your favorite place to visit when you go on vacation?
My favorite place to visit is New York City and the beach.
8. What is your secret wish?
My secret wish wouldn't be a secret if I told. If I did tell something...it would be that I am always nervous while on the stage at the Pep Rally. I am usually fine after about 5 minutes.
9. What is something you hope to try in the next year?
I would love to try to completely run a 5K.
Other information about Mrs. Crews -
I love pro sports, especially the Yankees, Giants, Knicks, and Miami Heat. I love to listen to old school rap music. I love jumping rope, straight or double dutch. I love to watch General Hospital. My favorite children's book is Jumanji. My favorite children's author is Chris Van Allsburg. My favorite food to eat is shrimp. I love to watch reality shows. I'm afraid to fly.