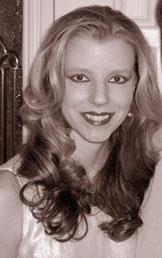 Phone:
Email:
Degrees and Certifications:
Mrs.

Haley

Fran Haley has been in education since 2003. She is a graduate of East Carolina University with certification in K-6 Elementary Education, K-12 Reading, and 9-12 English. Mrs. Haley has had a lifelong love of reading and writing; she has written curriculum, short stories, literary criticism, and has guest blogged for Burkins & Yaris, a national 21st century literacy think tank. As a literacy coach, she supports students as well as teachers at Wendell Creative Arts and Science Magnet Elementary and across Wake County Public Schools. She currently serves as School Improvement Co-Chair, mCLASS Leader, co-founder of the school Harry Potter club, and leads professional development on writing for Wendell and WCPSS. She loves to tell students: "Writing is the closest thing to magic that there is."

Mrs. Haley's favorite educational quote: "A teacher in wisdom and kindness helps students do what they thought could not be done."

Mrs. Haley's favorite quotes from students:

3rd grader, on hearing the opening stanzas of Edgar Allan Poe's "The Raven" for the first time: "Oh, that sounds just like music!"

5th grader, weeping at the conclusion of a sad memoir: "That was the most wonderful and terrible thing I ever heard!"

2nd grader: "Are you Hermione?"

From any student: "I want to read my writing to you" and "Can I borrow one of your books?"

Mrs. Haley's family includes a husband, two sons, and three dogs: Nikolaus, a very old dachshund, Banjo, a green-eyed yellow Lab, and Henry, a meek, loving Pit mix.