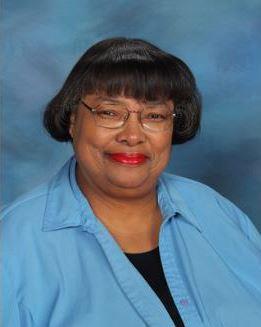 Phone:
Email:
Degrees and Certifications:
Mrs.

Ingrid Casterlow

I have been a member of the Forestville Road Elementary Staff for nine years. I am looking forward to starting my tenth year as a Resource Teacher in the Special Education Department.
Prior to serving in this capacity, I had the opportunity to obtain a Masters Degree in Special Education from North Carolina Central University in Durham, North Carolina. Upon receipt of this degree, I assumed the position of Coordinator of the Early Childhood Education Center for the Handicapped at North Carolina Central University (where I trained graduate and undergraduate students to work with students with disabilities). While engaged in furthering the educational experiences of future teachers and leaders in the public schools, I was asked to serve as the Parent Coordinator of the Handicapped Children Education Program and Co-Director, Summer Program for Elementary Multi-Handicapped Children.

After my tenure at North Carolina Central University, I was employed as a Coordinator of Personnel Preparation for Day Care and Head Start Programs, Assistant Coordinator, Child Abuse and Neglect, and Educational Specialist/Teacher (for elementary, middle and high schools students and adults). During my career, I have served as a Special Education Teacher in Durham Public Schools, Granville County Schools and Murdoch Center in Butner, North Carolina.

These experiences have enabled me to represent the Special Education Department here at Forestville Road Elementary School as Reading and Special Education Contact Person and Grade Level Chair. Presently, I am serving as a PLT Facilitator and member of the Leadership Team. It is my pleasure to represent such a dynamite team which believes that "All Children can Learn."

In order to further our beliefs, we have become an intricate part of our school by serving on various committees. For example I have been honored to serve on the Literacy, Intervention Alignment and Media/Technology Advisory Committees in addition to attending weekly PLT and Grade Level Meetings. This has provided me with the opportunity of keeping abreast of our students' progress, strengths and needs, in the total school environment, in order to prepare our students for the upcoming future.