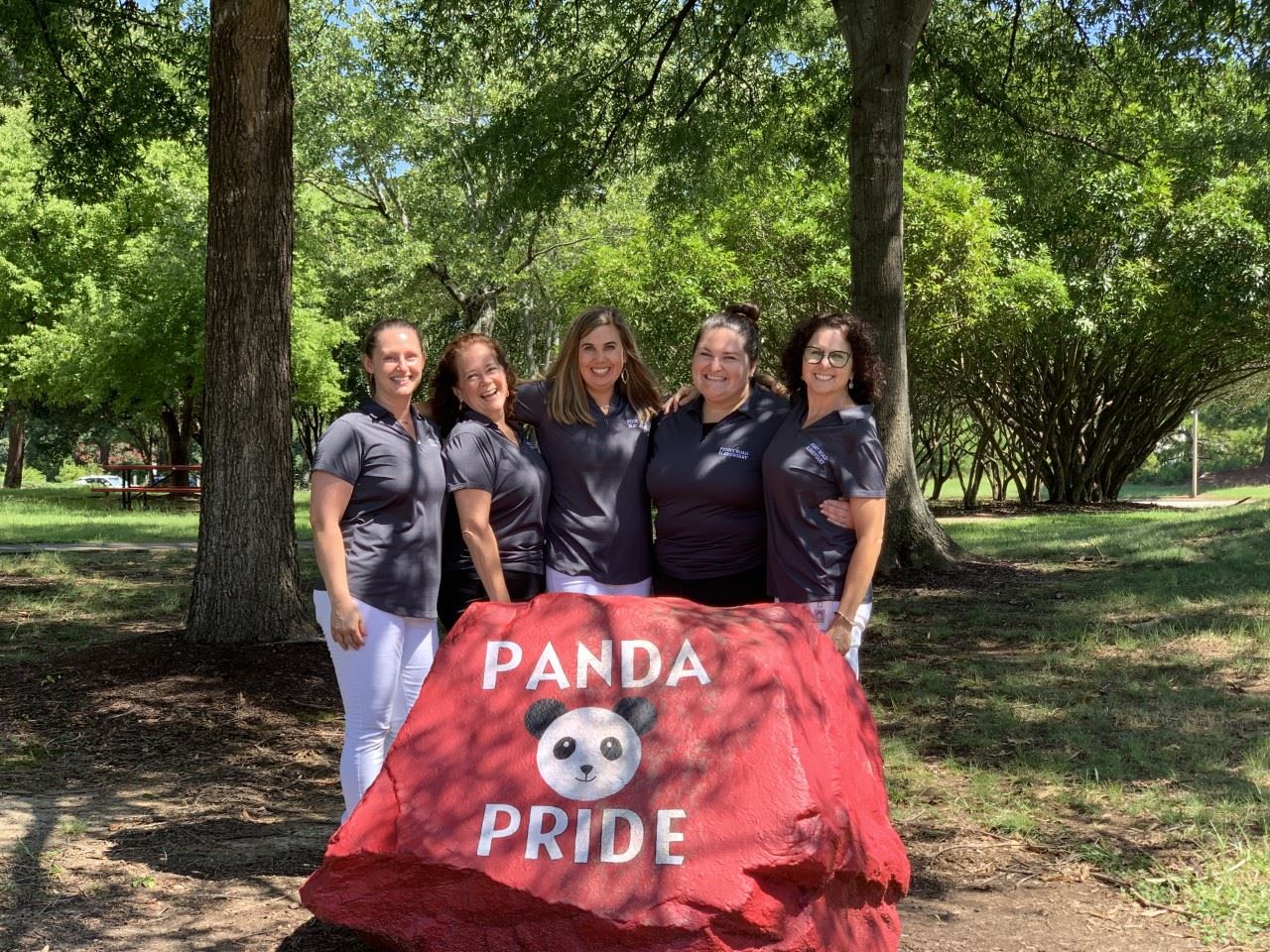 Paula Izquierdo: I was born and raised in Brooklyn NY. I was educated at the University of Florida. I moved to NC in 1988. I have been part of an elementary school faculty since April 1982. I have been at Penny Road since it opened and I am the only person left from the original staff! My free time is spent with my husband, family and fur baby, Frankie (AKA Freaky Frank)! I am the proud grandmother of three girls (Ava, Harper and Elaina), and one boy (Sullivan). I am also proud to have three grand dogs, Rags, Lilly and Rosie.

Karen Merchant: I have worked with special needs children and their families for over 10 years. With a background in Special Education I received my MS in Occupational Therapy in 2009. I have worked in both a private clinic and the school setting. I have two little ones and a wonderful husband that keep me busy outside of work. I love soaking up the outdoors.

Amanda Montoya: I graduated from Millsaps College with a Bachelors in Psychology & NC State with a Masters in Special Education. I love advocating for students in the classrooms & being a friend to their parents as they navigate these waters. In my spare time, I enjoy visiting my family back in Mississippi, going on adventures with my husband and our puppy, and just hanging out with all of my friends. I love volunteering at my church & other local service organizations. I am excited to be teaching at Penny Road and am looking forward to the excitement of this school year!