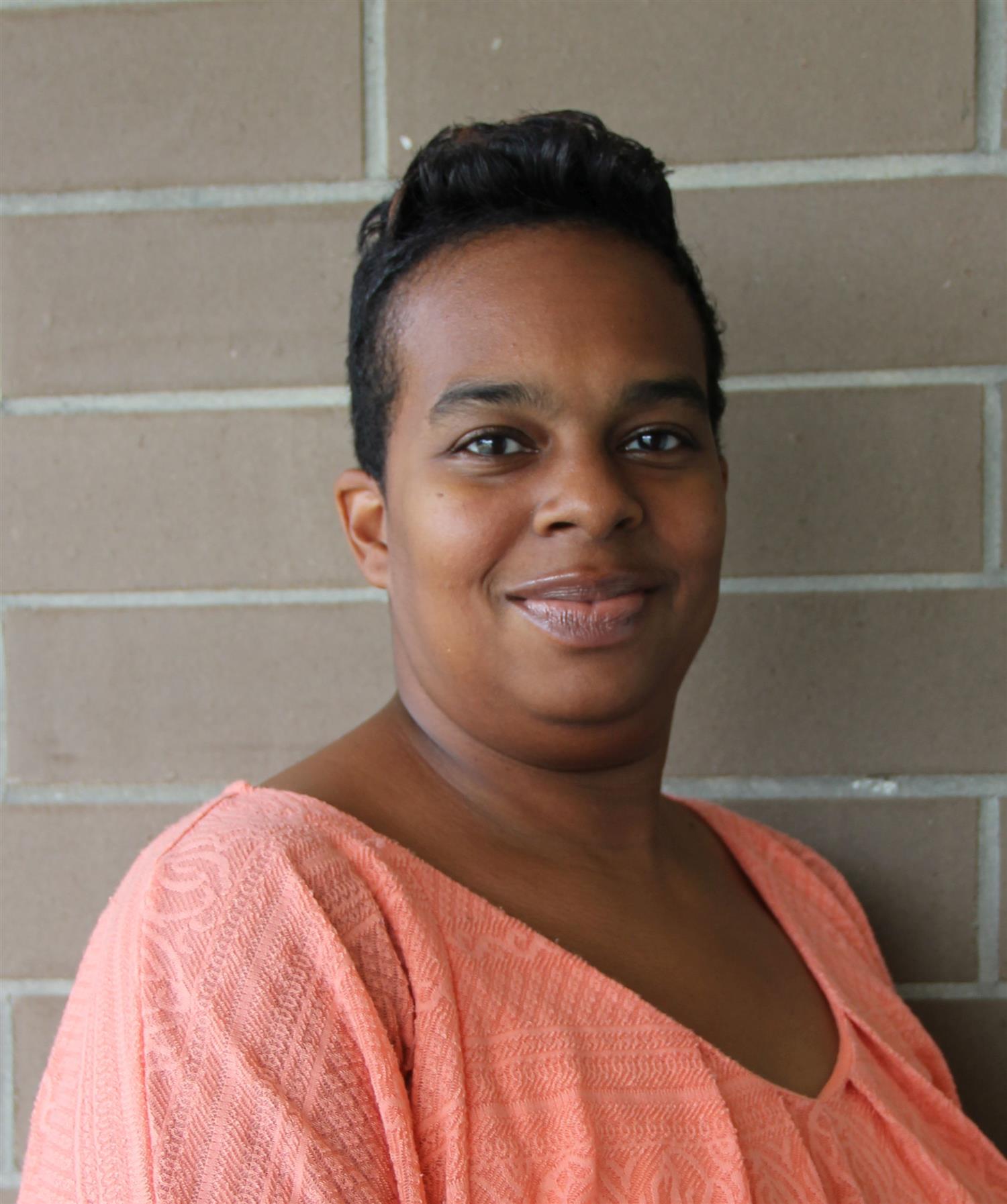 Phone:
Email:
Degrees and Certifications:
Ms.

Janika Davis Lee, IRT

I'm a Walnut Creek Wildcat!! My name is Janika Davis and I am the K-5 IRT (Instructional Resource Teacher). I also serve as the Mentor Coordinator and the Testing Coordinator. I am a native of Raleigh, NC. I am a mother of two boys who keep me on my toes and going at all times. My oldest is a senior at Middle Creek High School and my youngest is in First Grade here at The Creek. I attended N.C. A&T State University, ("Aggie Pride"), where I received a B.A. in Romance Languages. I also hold a Masters in Curriculum and Instruction from UNC-Greensboro and a Masters in School Administration from UNC-Chapel Hill. I taught 5th grade for three years in Guilford County before coming to Chatham County where I taught 3rd grade for seven years. My career path led me to Walnut Creek where I am entering my fourth year here. I love every minute of being here and I am looking forward to a great year!!!!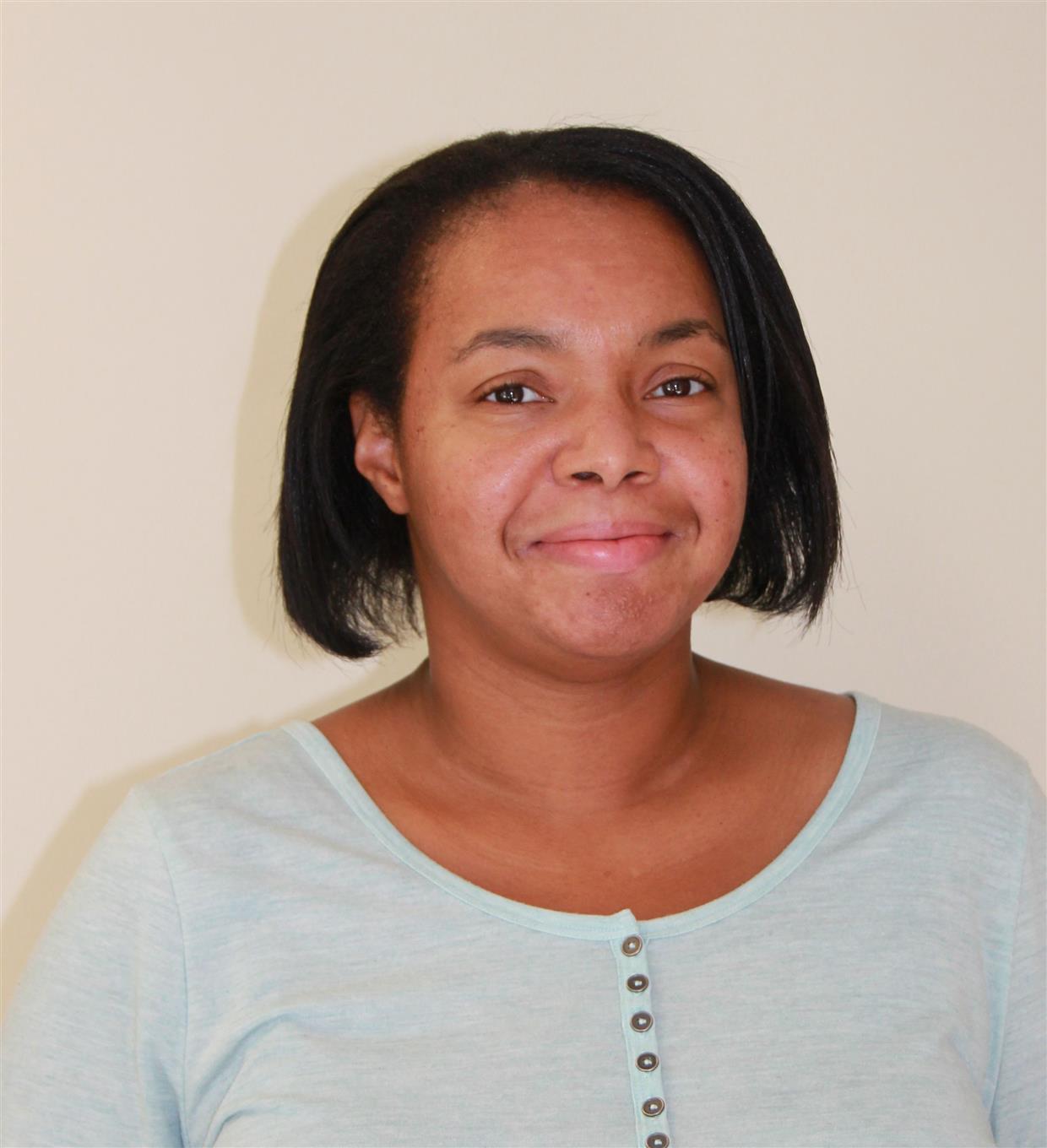 Phone:
Email:
Degrees and Certifications:
Ms.

Carol Hammonds, Literacy Coach

My role at Walnut Creek is to provide leadership at the school level in implementation of research-based best literacy practices through coaching individuals and/or teams of teachers to promote a reflective and collaborative school culture and to positively impact student outcomes. I have twelve years of teaching experience in reading in grades K-5. I consider myself to be a lifelong learner and I have a Masters in Elementary Education. I am licensed in Elementary K-6, Reading K-12, and AIG K-12.

My responsibilities include:

Classroom Supporter
Maintain on-going, frequent support to classroom teachers including problem-solving and assistance in implementing ELA Common Core State Standards as well as instructional innovations through individual and/or team coaching cycles.
Curriculum Specialist
Facilitates the unpacking of standards to identify the essential knowledge and skills students need to achieve each standard.
Instructional Specialist
Believe in and apply a growth mindset to the learning and success of students, teachers, and staff.
Establish and maintain communication and collaboration with appropriate groups and individuals to support positive outcomes.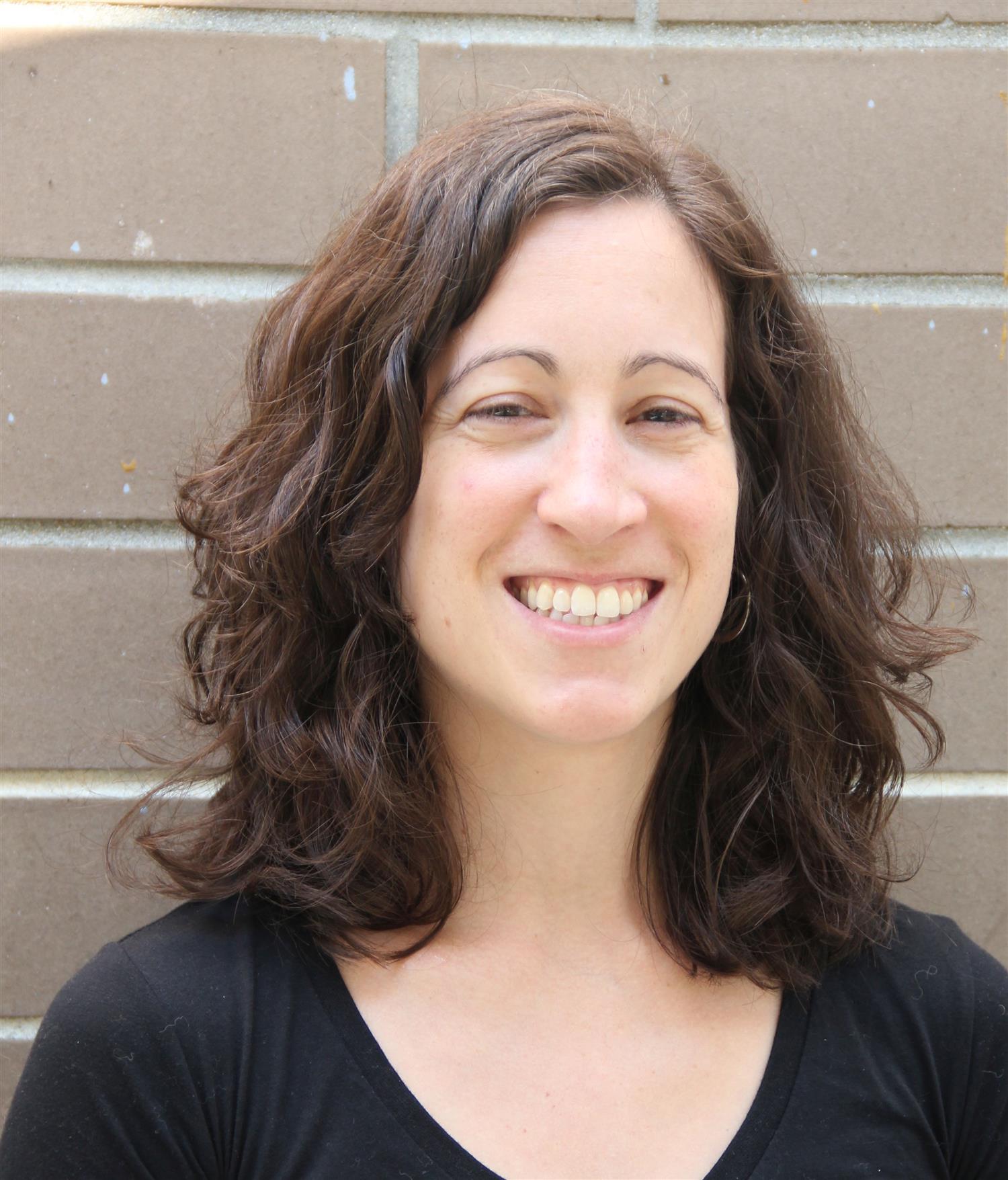 Phone:
Email:
Degrees and Certifications:
Ms.

Stacy Eleczko

Hi! My name is Stacy Eleczko. I am very excited to join Walnut Creek in my 4th year of being a math coach. I have taught 1st, 2nd and 3rd grades and also have worked as a STEM Coordinator and literacy coach. Before coming to Wake County 10 years ago, I taught for 5 years in Florida. I attended both the University of S. Florida and Florida State where I earned my Bachelor's in Early Childhood Education and then received my Master's in Elementary Reading and Literacy in 2006.

My husband and I have 2 beautiful boys who are in 2nd and 3rd grade. As a family, we love to do anything outdoors, especially hiking. I also love to read, play tennis, watch football (Go Seminoles!) and volunteer.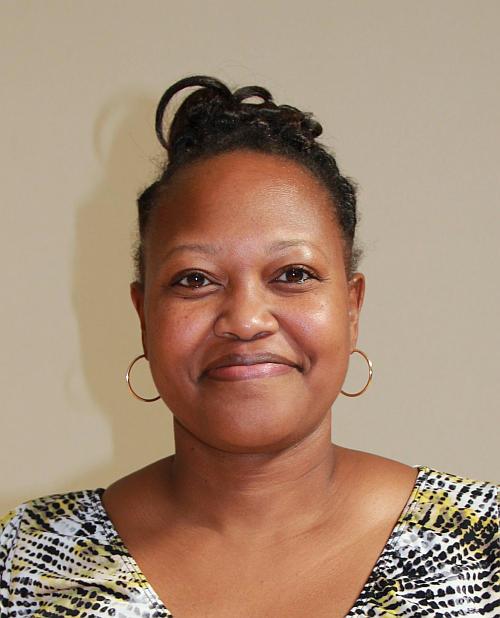 Phone:
Email:
Degrees and Certifications:
Ms.

Portia Best, Speech Therapist

My Name is Portia Best and this is my fourth year serving Walnut Creek ES as the Speech Language Pathologist. I love and enjoy serving WCES. I have a B.A. in Communications from NCA&TSU in Greensboro, N.C. and a M.S. in Communication Sciences and Disorders from Howard University in Washington, D.C. I have experience working in the private sector with adults and children as well as within the school setting I am married and I have three daughters. In my spare time, I enjoy traveling and spending time with my family.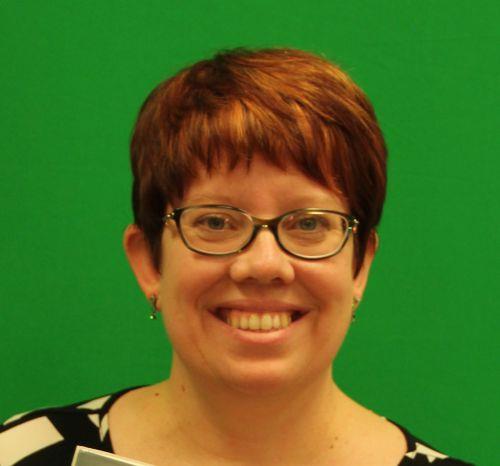 Phone:
Email:
Degrees and Certifications:
Ms.

Shawn Giffin-Dean, Speech Therapist

My name is Shawn Giffin-Dean (my students call me Ms. Shawn) and I love being a Speech Language Pathologist. I earned my undergraduate degree in English and Religious Studies at the University of Detroit-Mercy in Michigan and then quickly migrated out of the North. Through a long and circuitous route, I eventually made my way to North Carolina where I earned my Master's Degree in Communication Disorders at North Carolina Central University.

I have been working with students in North Carolina's school system for the last eight years and I am very excited to be a part of the team at Walnut Creek Elementary!

In my free time, I enjoy spending time with my husband and daughter, reading, crafting, and playing board games.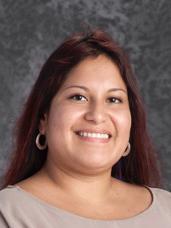 Phone:
Email:
Degrees and Certifications:
Ms.

Cassandra Nunez, Parent Liaison

My name is Cassandra Nunez and I am the Parent Liaison at Walnut Creek Elementary. I moved here from New Jersey four years ago and absolutely loved making that decision. I am a graduate of Rutgers University with a degree in Psychology. My goal is to bridge the communication gap between parents and teachers/staff because I believe open communication and collaboration is key to fostering the growth of our little ones. I love helping my Walnut Creek families so much, I am always looking for opportunities to work closely with our parents and students such as at the local YMCA summer camp.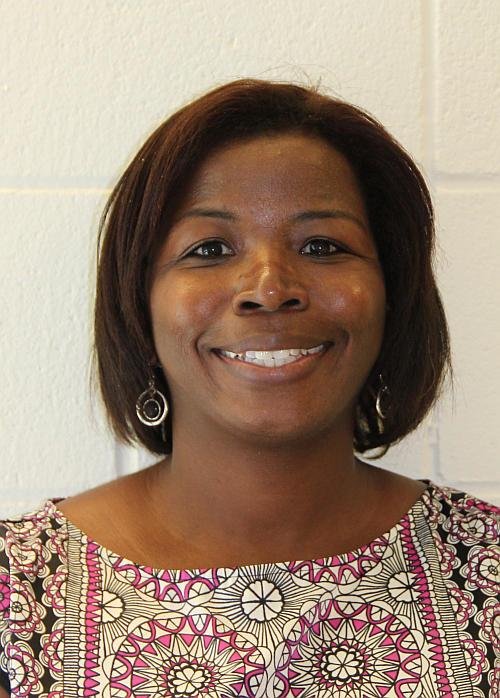 Phone:
Email:
Degrees and Certifications:
Dawn Cornwell, Social Worker

Hello, It is my pleasure to serve as the School Social Worker for Walnut Creek Elementary School. My goal is to work with students, their families and the community to support the student's school success. I began my career as a school social worker with Pitt County Schools after receiving my BSW from East Carolina University. After leaving Pitt County Schools, I earned a Master's degree from ECU and went to work for a private foster care agency in Southern California. Since that time I have worked as a foster care social worker with Children's Home Society in Greensboro, NC and as a MAPP Trainer and Initial Licensing Assessor for Durham County Department of Social Services. In February of 2012, I returned to school social work here at Walnut Creek Elementary. I look forward to support the staff and serve the students and families of this great community.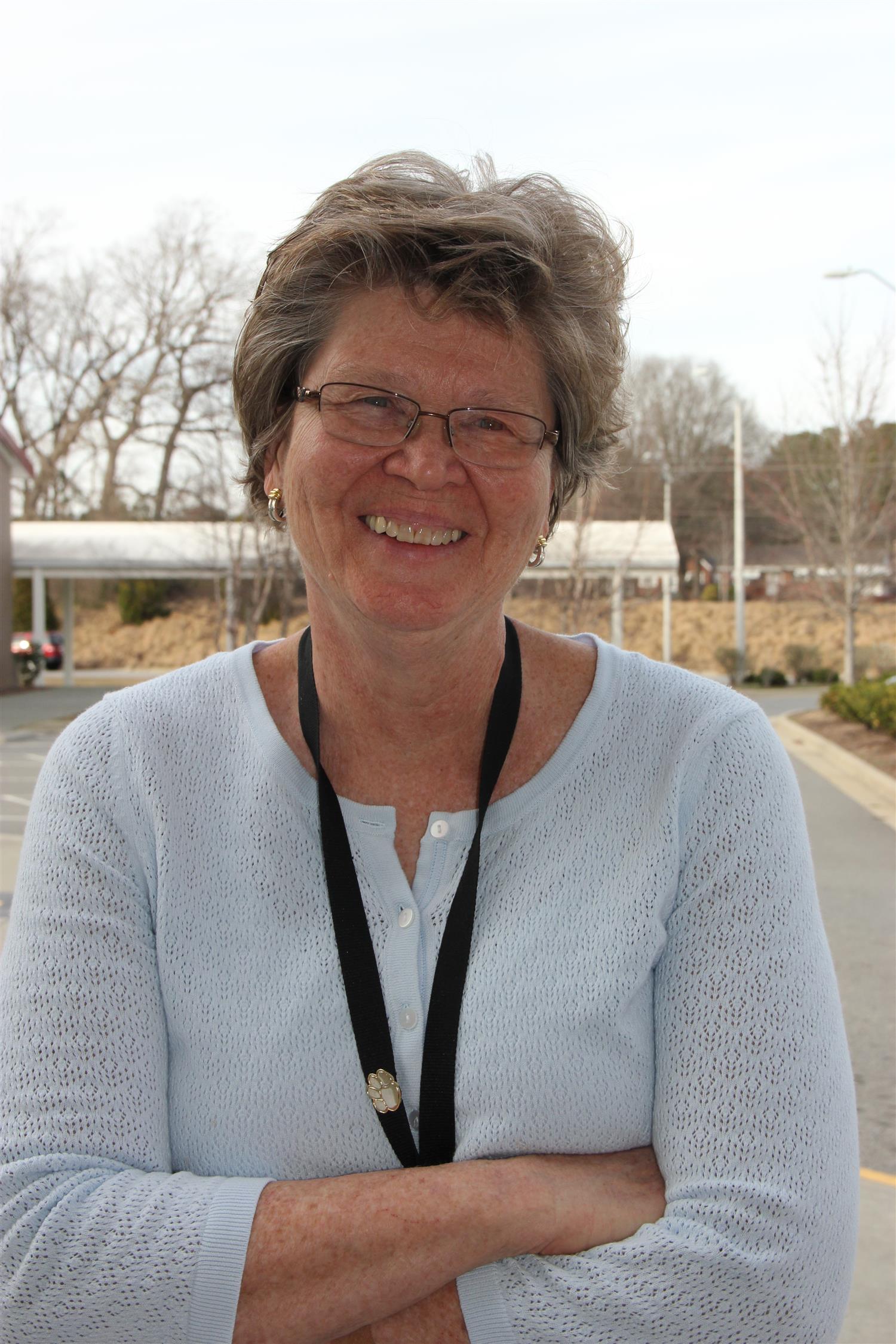 Phone:
Email:
Degrees and Certifications:
Ms.

Ann Winer, AIG

I moved to North Carolina from Ohio eight years ago to enjoy the blue skies and I haven't been disappointed yet!!!

I received my BA in Education from the University of Akron (Akron, OH) and two Masters Degrees from Ashland University (Ashland, OH) in Gifted Education and Administration.

In my spare time I read, swim, work out and have fun with our dog Roxy and two cats Spike and Sasha. Most of all I enjoy spending time with my family.

I look forward to working with the staff and families at Walnut Creek!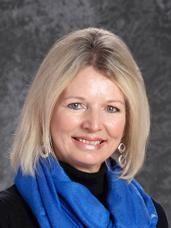 Phone:
Email:
Degrees and Certifications:
Ms.

Randall Miller, Instructional Technology Facilitator

I received my undergraduate degree in Deaf Education from the University of North Carolina at Greensboro in 1982 and my Master's degree in Instructional Technology from North Carolina State University in 2002. My first job after graduation was teaching hearing impaired students in Virginia. After staying home with my three children, I re-entered teaching at Combs Elementary in 1995 as an interpreter, then teacher of the hearing impaired, & finally as an Instructional Technology Facilitator.

In my spare time, I enjoy crafts, reading, and spending time with my family.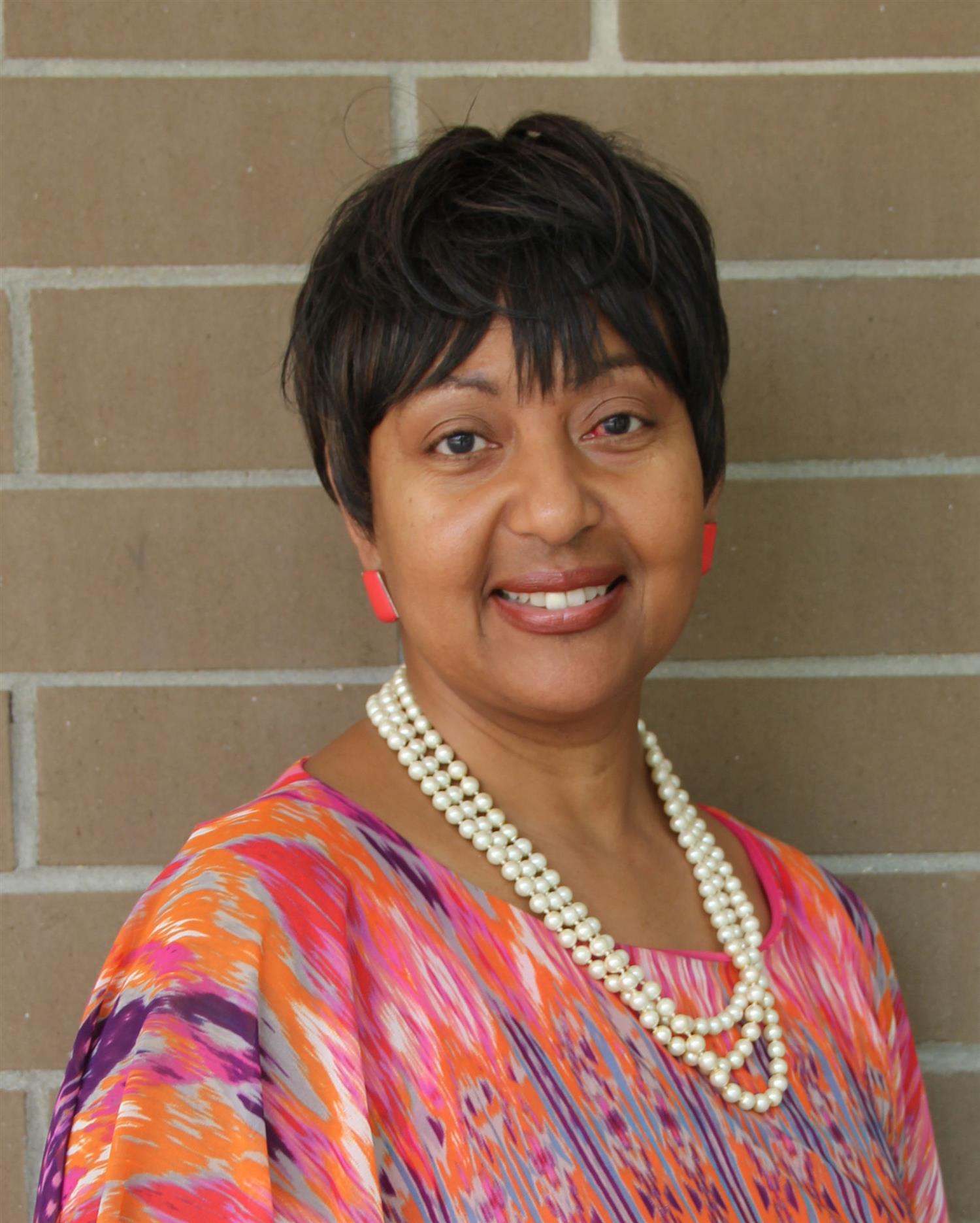 Phone:
Email:
Degrees and Certifications:
Ms.

Angela Knox, Intervention

Angela D. Knox was born and raised in Charlotte, NC. After graduating from high school she matriculated to NC State University in Raleigh, NC where she obtained her BA degree in Business Management. She later decided to peruse a graduate degree in Reading Education and began teaching Title 1 Reading in Wake County. Mrs. Knox has returned to elementary school after several years in middle school. Her interests include spending time with family, reading, traveling and volunteering in the community. Mrs. Knox is excited to be a part of the Walnut Creek Wildcats family!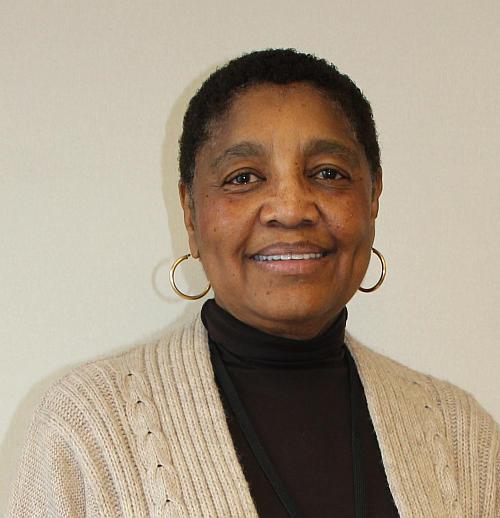 Phone:
Email:
Degrees and Certifications:
Ms.

Susie Daughtry, Intervention

Susie Hinton Daughtry is a native of Raleigh and a Retired Teacher (50 years) from the Wake County Public School System.

Biography

Education
Bachelor of Arts, St. Augustine's College
Graduate Studies Middle Grades Reading and Social Studies, North Carolina Central University
Certification in Adult Education, Wake Technical Community College
Certification in Computer Technology, Wake Technical Community College
Certification in Reading, Appalachian State University
Certification for Student Teaching Supervision, East Carolina University and Meredith College
Masters of Arts in Biblical Counseling, Justice Fellowship International Bible College
Pursuing Doctoral Degree in Philosophy/Christian Education, Justice Fellowship International Bible College, September 2013–

Focus
Communicate and employ problem-solving skills; and address various situations and concerns that will promote constructive lifelong—learners.

Civic/Community Activities
Girl Scout Leader
Volunteer, Community Watch Program
Adopt-A-Highway
NAACP
Wake Education Partnership
Democratic Party Volunteer
Youth Advisor for Wake Missionary Baptist Association
Faith Missionary Baptist Church, Raleigh, North Carolina, Reverend Dr. George A. Jones, Jr., Pastor
Sunday School Superintendent and Teacher
Usher
Choir Member
Christian Education Director
Bible Study Teacher
Vacation Bible School Director
Program Development Committees
Assistance Team (Special Programs) Wake County School based
Social Studies Textbook Evaluation Questions Adoption (North Carolina State University)
Gifted and Talented Curriculum Adoption (Wake County)
Accelerated Learning Program Implementation (Wake County)
National Board of Professional Standards Strategic Committee (North Carolina/Regional)
P.A.C.E.
Awards
Who's Who Among America's Teachers (Washington, DC Archives, 1993)
Wake County Teacher of the Year (2x Nominee)
Award of Excellence, Sigma Gamma Rho Sorority, Incorporated (1995)
Award of Excellence, Hudson Belk Company (2000)
Woman of the Year, Faith Missionary Baptist Church (2001)
Woman of the Year, National Association of University Women, Incorporated (2002)
Everyday Hero Honoree, Wendell Top Ladies of Distinction (2011)
Publication
The Biblical Counseling Everyday Experience
Membership
Sigma Gamma Rho Sorority, Incorporated (Chaplain, Epistoleus)
National Association of University Women, Incorporated (President, Vice President, Chaplain, Publicity Chairperson, Program Coordinator)
St. Augustine's College, Alumni Chapter
NAACP
NEA
NCAE (Retired)
Family
Husband, William Martin Daughtry
Daughter, Kristy Leigh Daughtry
Quotes
"Anything worth having is worth waiting for. Behind almost every success story there is a story about struggle."
"The real fun is in creating success, not showing people success. Looking for approval from others is wasted energy! Have fun on the journey."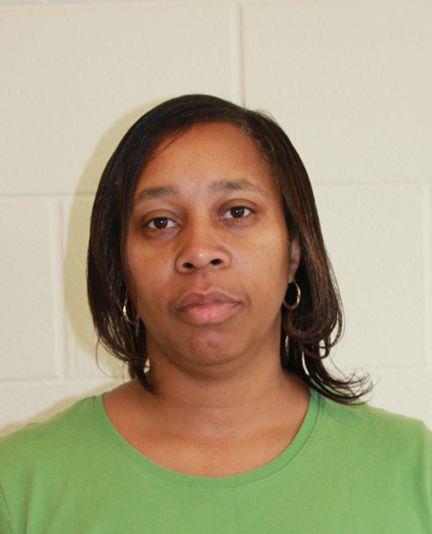 Phone:
Email:
Degrees and Certifications:
Ms.

Beverly Johnson, Head Custodian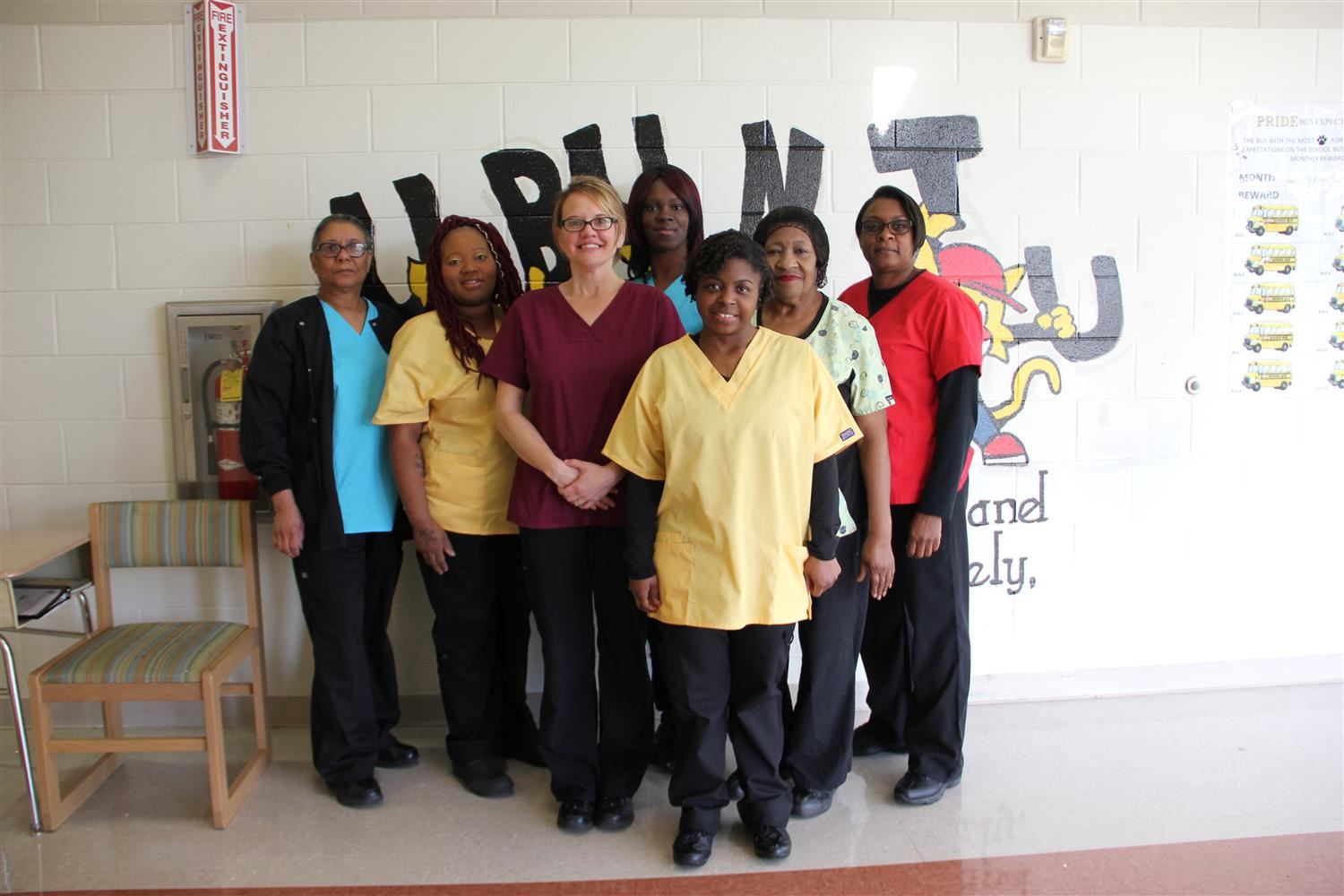 Phone:
Email:
Degrees and Certifications: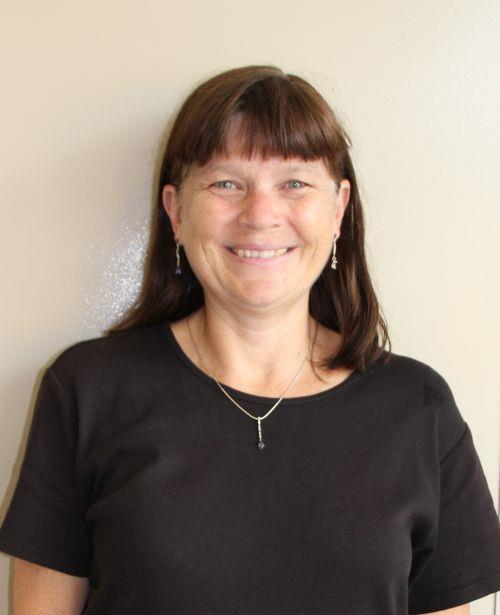 Phone:
Email:
Degrees and Certifications:
Ms.

Elizabeth Mariani

Welcome to 5th grade with your Academic Coach for Language Arts and Math. I am excited to return to Walnut Creek to share my knowledge of English, Math, Social Studies and Spanish.

My teaching experience began in Spotsylvania, Virginia after graduating from Roanoke College with a BA in Education from Kindergarten to 8th grade. I taught Middle School Math, Social Studies and English.

In 1990, I moved to Raleigh and began teaching for Wake County Public Schools. I taught Middle School Math, Social Studies and Spanish. From 2008 to 2015, I work at Private schools to gain experience with students from Kindergarten to 12th grade high school. I taught, Spanish K-12 and a middle school math elective and a Latin and writing elective for middle school.

My hobbies include time with family and friends, travel in US and Abroad, reading, history, movies, music, camping in an RV, live theatre, fitness, Hurricane's Hockey and Panthers Football.

How wonderful to work with 5th grade students this year. I will share my passion of lifelong learning to help each student become ready for middle school.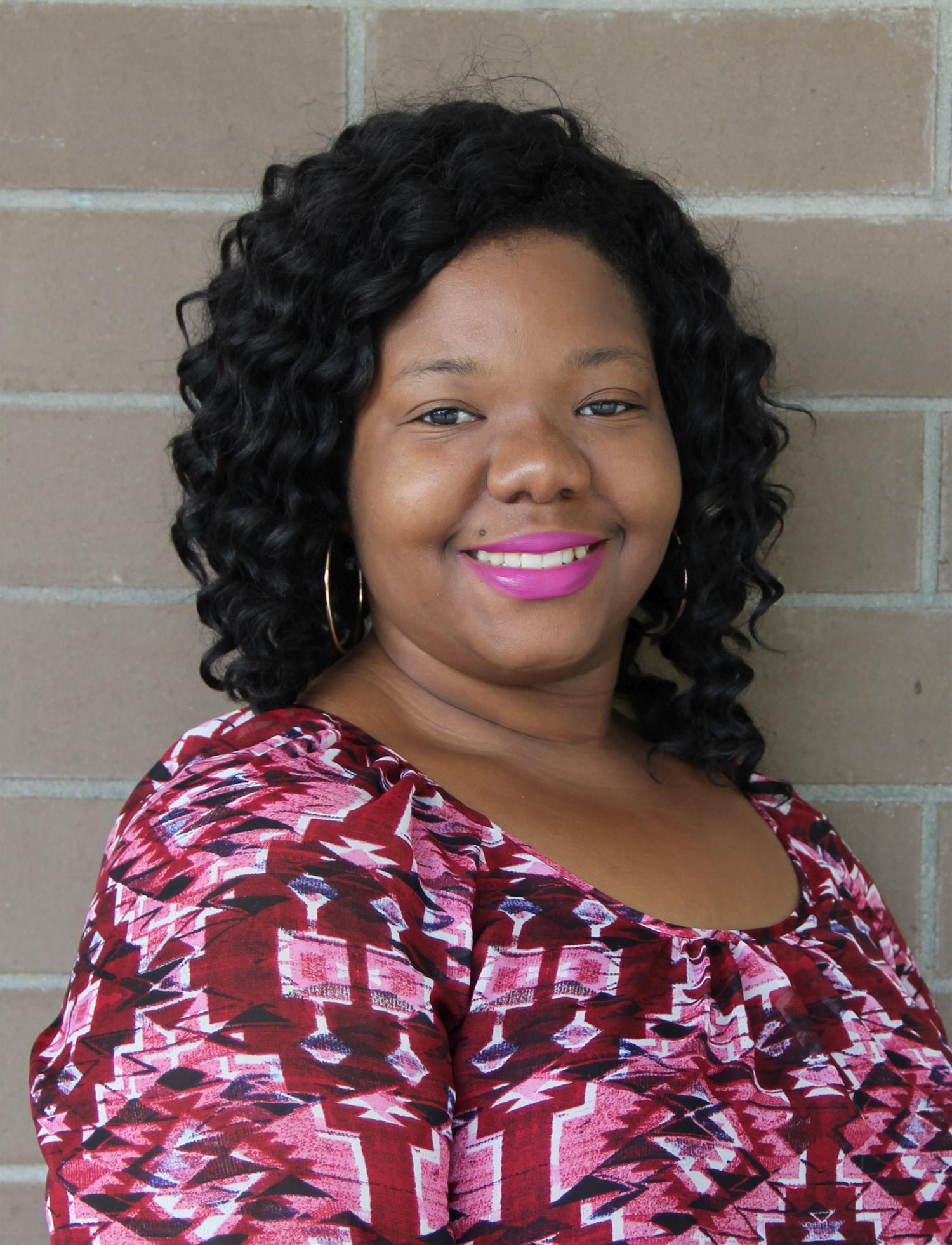 Phone:
Email:
Degrees and Certifications:
Ms.

Valencia McCoy

Mrs. Valencia McCoy is from a small town close to the NC/Virginia border called Henderson, North Carolina. She lived there until she graduated from Southern Vance High School in 2003 and went on to pursue a degree in elementary education from North Carolina Agricultural and Technical State University in Greensboro, NC. AGGIE PRIDE!

After graduating from college in 2007, she left Greensboro to accept her very first teaching position at W.G. Pearson G&T Magnet Elementary school in Durham, NC as a fifth grade teacher! During this extremely exciting time at W.G, she decided to further her educational career and enrolled in N.C. State University to obtain a master's degree in elementary education. This is what brought her to Wake County as she is one of the founding Wildcats who helped open Walnut Creek Elementary School in 2011! Mrs. McCoy spent two successful years teaching 5th grade English Language Arts/Social Studies. Since then, she has worn many hats and has taken on several roles and adventures including going back to school for School Administration at NC State as NC Principal Fellow. Last year, Mrs. McCoy completed her administrative internship at Centennial Campus Magnet Middle School in Wake County. It was an awesome learning experience for her.

She adores her family and loves spending time with her husband, Raheim, and their two bouncing boys, Rajon (6) and Seth (16 months)! Traveling, shopping and reading are a few of her hobbies! Mrs. McCoy is also a Dallas Cowboy fan! She is thrilled about the upcoming school year and her return to " The Creek" as an Instructional Specialist.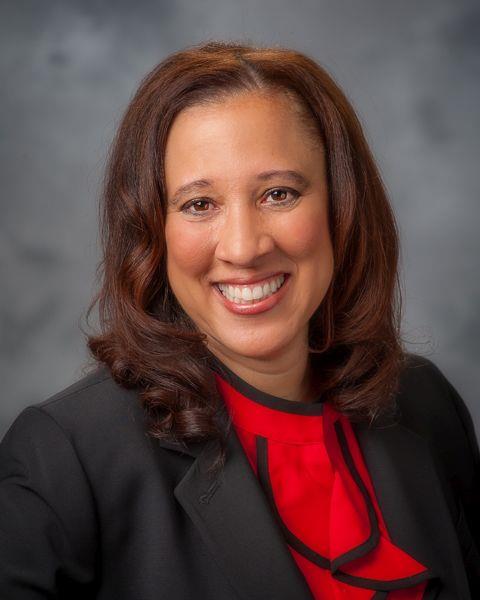 Phone:
Email:
Degrees and Certifications:
Ms.

Michele Carr

Michele Carr graduated from East Carolina University with a Bachelor of Science Degree in Elementary Education (K-6) with a concentration in Reading and a Reading certification (K-12). She worked as an elementary school teacher, emphasized essential literacy and math skills, and valued the importance of building relationships with students and parents.

Some years later, Michele was employed by Wake County Public Schools and served as a Title 1 Reading Specialist. During Michele's time in Wake County, she was promoted to Literacy Coach. She was responsible for staff development, modeling lessons, securing and planning outside professional opportunities for staff, and making critical decisions that impacted literacy instruction throughout the school.

In 2010 Michele was accepted into the graduate program at Liberty University and graduated with a Master's Degree of High Distinction in Education as a Reading Specialist.

Michele has also worked in the private sector. She assisted the Senior Trainer of Excide Electronics in creating a manual for personnel, provided trainings on email systems, and helped with the day to day operations of the human resources department. Additionally, Michele provided training to adults on life skills, basic computer skills, resume writing, interviewing skills and workplace etiquette. Michele has also worked with adult learners that were seeking their G.E.D.

Michele is married to Ed who works at PAREXEL as a Statistical Programmer in Research Triangle Park. They have two daughters, Katelyn and Samantha.

I look forward to joining the Wildcat family and supporting the teachers and students.