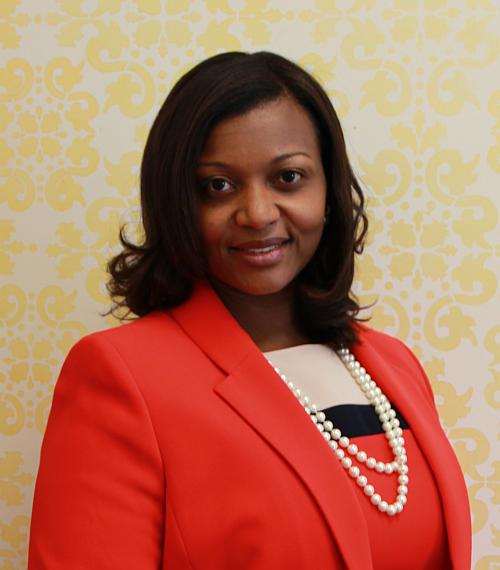 Phone:
Email:
Degrees and Certifications:
Ms.

Vonda K. Jenkins

It is more than an honor to be the principal at Walnut Creek Elementary School, home of the brilliant, creative, Wildcats! My name is Vonda Kai Jenkins. Not only am I a product of the great Wake County School System, but I am also a native of southeast Raleigh, growing up only three minutes away from where our beautiful campus sits today.

My second grade teacher at Bugg Elementary, Ms. Sydney Roberts, made a profound impact on my life. After losing my father that year, she could have felt great pity for me and given me an easy way out, allowing me to glide through the year without challenging me to perform my very best each day. Instead, she was caring, understanding, and firm, fair and most importantly, never lowered her expectations for me. She nurtured me and at the same time, always maintained the very highest expectations of me and what a difference her decision made. It was at age seven that I decided I was going to make that same impact on other children's lives. I, too, wanted to tap into children's potential, give them a safe and warm environment to learn, take risks and always encourage them to do their absolute best in everything. After Bugg, I attended Carnage Middle and in 1992 graduated from Enloe High School. In 1996, I graduated from Saint Augustine's College and I had never lost sight of my dream. In August 1996, I was awarded an early contract and began working in the Wake County Public School System as a---you guessed it, second grade teacher, following Ms. Robert's and so many other inspirational teachers' footsteps.

Time really does fly when you are having fun. Fifteen years later, I am still enjoying surrounding myself with students, teachers and parents who all share the same vision. Ron Edmonds' 20 year-old but ever so true and bold statement, "We can, whenever and wherever we choose, successfully teach all children whose schooling is of interest to us; We already know more than we need to do that; and Whether or not we do it must finally depend on how we feel about the fact that we haven't so far.", drives what I do for students each and every day. I am committed to the success of all children and am excited about the work we will do at Walnut Creek Elementary School.

I still remain a resident of southeast Raleigh and am excited that I can get to work in three minutes flat. I wouldn't dream of moving any place else! Here, I am happily surrounded by my parents and many family members, my wonderful church family at Compassionate Tabernacle of Faith Baptist and many of my closest friends. There is truly no place like home.

Walnut Creek Wildcats students, families and friends; we are looking forward to the most spectacular school year ever and I am so glad all of you have chosen to come along for the ride of your lives. We are committed to "making it happen" for every single student, every single day. They will definitely leave Walnut Creek Elementary with a solid, quality education and the best memories any child could ever have of elementary school. We promise to surround them with love, the highest of expectations and only the best of everything we have to offer.