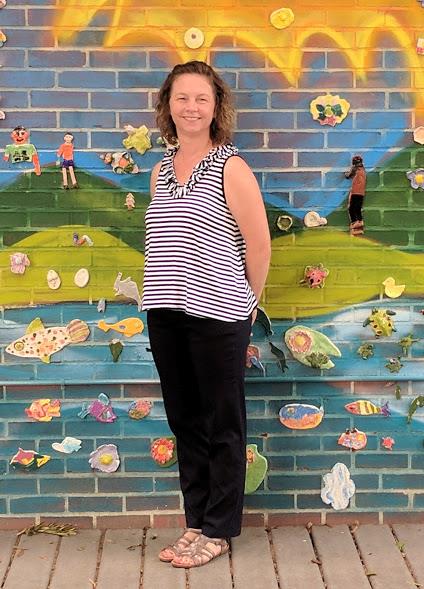 Trinity Pellas - Social Worker

Trinity Pellas serves as the School Social Worker for Hunter Elementary, as well as Lead Mine Elementary. She has been a certified school social worker for 13 years, and has worked at Hunter Elementary for all of those years. She graduated from the University of North Carolina at Chapel Hill with a Masters in Social Work, and from Indiana University of Pennsylvania with a Bachelors of Science in Psychology. She also has a certificate in Nonprofit Management from Duke University. Prior to becoming the Social Worker at Hunter Elementary, she was the Communities in Schools Coordinator for the school. Mrs. Pellas always tells people that "Hunter is her heart", and she loves the staff, students and families at the school. Outside of school, Mrs. Pellas likes to hike, play racquetball, and travel, and she is a DONA-trained doula with a passion for helping women have the best birth experience possible. She also tries to spend as much time as possible with her husband and two children, one of which is now attending Hunter!

Sandra Gernhard - School Counselor

Mrs. Gernhard has been a school counselor for many years. She began her career as a middle school counselor in Connecticut, while she enjoyed this experience, elementary counseling is truly where her heart lies. The relationships formed between parents and students are unique to the elementary level. Through these relationships, Mrs. Gernhard is able to assist students socially, emotionally, and academically. When students have sound social and emotional health, they are more successful in school.

Outside of school, Mrs. Gernhard enjoys being with her husband and two children. Her children keep her busy as she continually chauffeurs them to their various activities. In addition, Mrs. Gernhard loves traveling, listening to the sound of the ocean, and reading a good book!

Mitzi Willis - School Nurse

I have been a school nurse for 10 years with WCPSS. I have always worked with children but my favorite job was at WakeMed Children's Emergency Department. I am proud to be a UNC-CH Alumni with a dual degree in Biology and Nursing. I am an avid sports fan but my favorite sport is basketball. I live in the Five Points area with my husband Allen and two children, Alden (15) and Parker (13). I look forward to serving Hunter and Ligon this year.

Miranda Phillips - School Psychologist

Miranda Phillips is a school psychologist who provides services at Hunter and Fuller Elementary schools. Ms. Phillips earned a B.A. in psychology at the University of North Carolina at Chapel Hill and a M.A./C.A.S. in school psychology from East Carolina University. In her spare time, Ms. Phillips enjoys reading, cooking, exercising, and traveling. Ms. Phillips fully subscribes to the notion that knowledge is power. She strives to empower students through helping them discover and utilize their strengths and by advocating to maximize their potential.