2022-23 Enrollment Proposal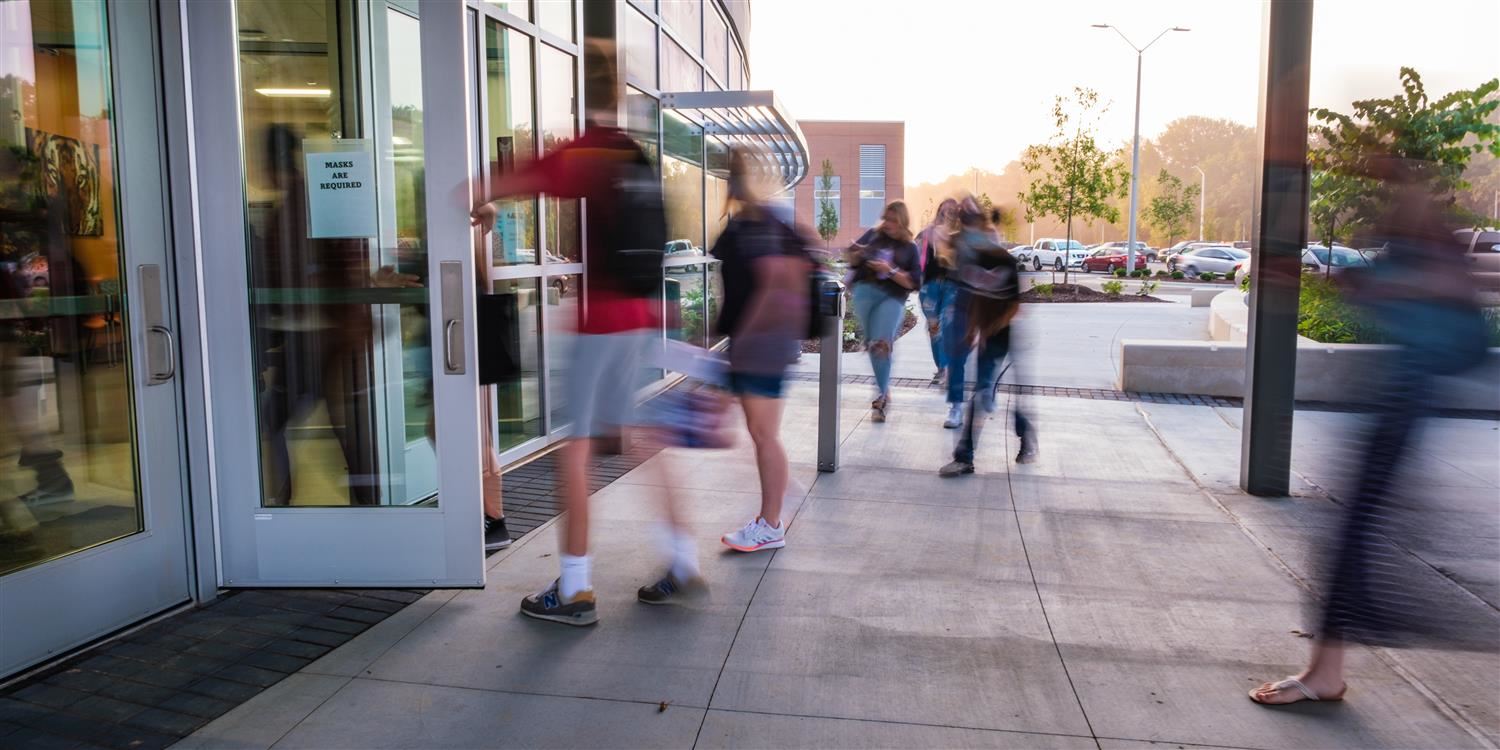 On October 5, 2021, staff members presented the first draft of a new Student Enrollment Proposal to the Board of Education. Watch presentation.

The proposal includes proposed school assignment changes for the 2022-23 school year.

Overall, we anticipate that only a very small percentage of students will be affected by this proposal.

This is the beginning of a community conversation that is scheduled to conclude with the school board adopting a final plan on Dec. 7.

Why is this proposal necessary?

To keep up with projected growth in some parts of the county and prevent the overcrowding of schools, we're opening three new schools:

Other parts of the proposal are aimed at relieving some overcrowded schools and increasing the number of students at under-utilized schools.

Some students affected by this proposal will be able to submit a stability transfer and remain at their current school. Review the stability rules.

How does the process work?

Parents may provide feedback and ask questions on our online forum. Board members and staff review feedback as they prepare the second draft of the proposal. We also wiill host virtual information sessions that will be announced soon.

The second draft is scheduled to be presented to the school board on Nov. 16.

A public hearing will be held in late November. The school board is scheduled to vote on a final plan on Dec. 7. View timeline.

---

Propuesta de Inscripción de Estudiantes

El 5 de octubre de 2021, los miembros del personal presentaron el primer borrador de una nueva Propuesta de Inscripción de Estudiantes a la Junta Directiva Escolar.

La propuesta incluye los cambios de asignación escolar recomendados para el año escolar 2022-2023.

En general, anticipamos que solo un porcentaje muy pequeño de estudiantes se verá afectado por esta propuesta.

Use nuestra herramienta de búsqueda de direcciones para ver las asignaciones escolares propuestas.

Este es el comienzo de una conversación comunitaria que está programada para concluir cuando la Junta Directiva Escolar adopte el plan final el 7 de diciembre.

¿Por qué se propone esto?

Para mantenernos al día con el crecimiento anticipado y evitar la sobrepoblación de las escuelas, estamos construyendo tres nuevas escuelas:

Primaria Apex Friendship,

801 Humie Olive Road, Apex,

a inaugurarse en agosto de

2022

Primaria Barton Pond

, 12004 Strickland Road, Raleigh,

a inaugurarse en agosto de

2022

Intermedia Herbert Akins Road

, 2255 Herbert Akins Road, Fuquay-Varina,

a inaugurarse en julio de

2022

Otros componentes de la propuesta tienen como objetivo aliviar la sobrepoblación en algunas de las escuelas, utilizando mejor a aquellas escuelas que tienen un índice bajo de matriculación.

Algunos estudiantes afectados por esta propuesta podrán presentar una solicitud de transferencia por motivos de estabilidad y permanecer en su escuela actual. Revise las reglas de estabilidad.



¿Cómo funciona el proceso?

Los padres pueden proporcionar comentarios y hacer preguntas en nuestro foro en línea. Los miembros de la junta y el personal revisan los comentarios mientras preparan el segundo borrador de la propuesta. También organizaremos sesiones de información virtual que se anunciarán próximamente.

El segundo borrador está programado para ser presentado a la junta escolar el 16 de noviembre.

Se llevará a cabo una audiencia pública a fines de noviembre. La junta escolar está programada para votar sobre un plan final el 7 de diciembre. Ver cronograma.
Find Your Proposed Assignment
Provide Feedback
The best way to provide feedback and ask questions about the proposal is to visit our online forum. Staff members and board members will review and consider feedback as they work toward a second draft of the proposal and, ultimately, the final approved plan.