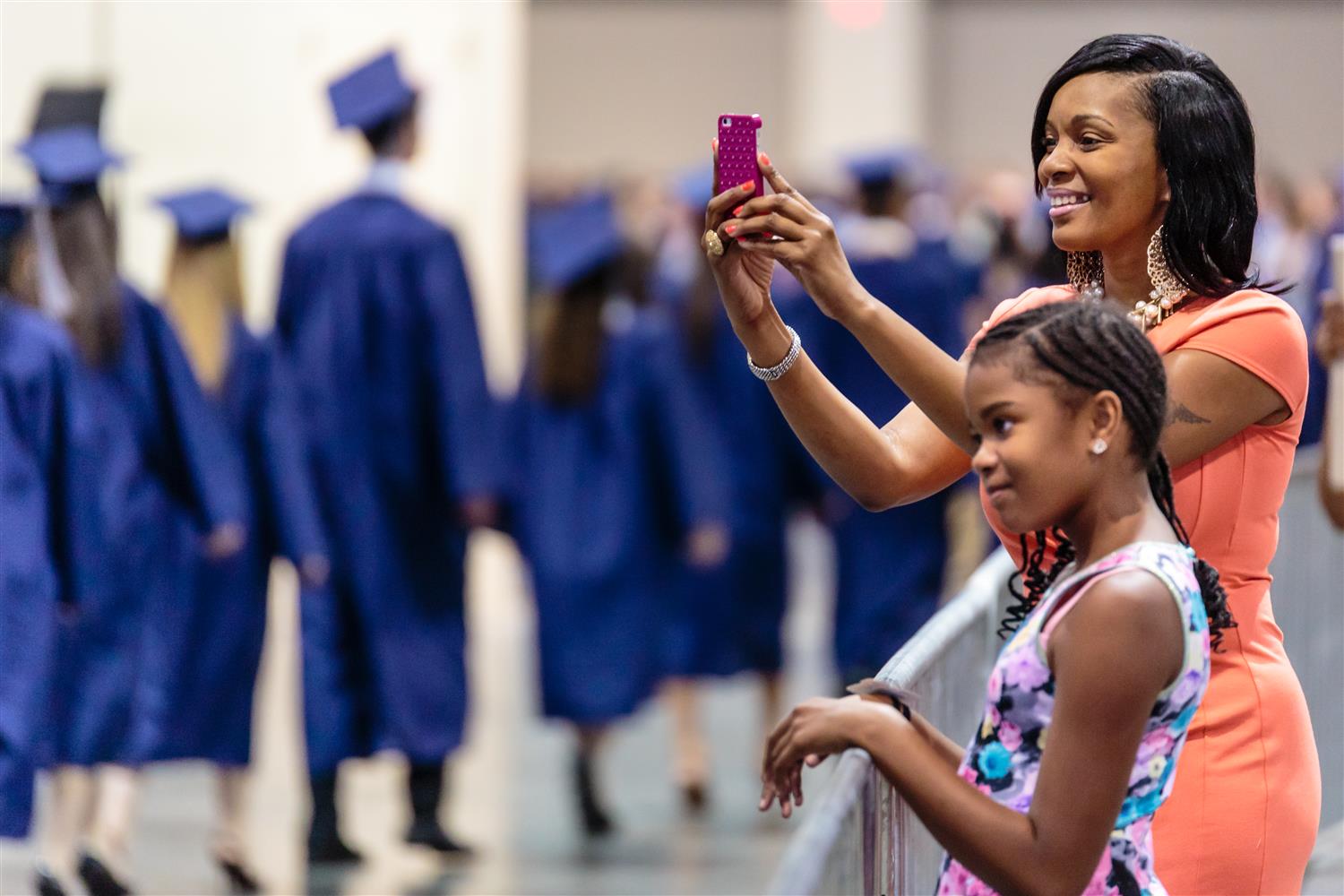 Community Input Sessions on Curriculum
Beginning Feb. 20 we will host several Community Input Sessions on Curriculum throughout Wake County to gather input from parents and the community.
Good teaching and learning always happen in our schools. This is made evident by our student achievement outcomes and our graduation rate, which is at its highest point ever.
This doesn't just happen. We continually seek to provide solid curriculum resources to teachers to ensure a more meaningful and dynamic learning experience for our students. What this means for parents is knowing that their children are being supported in doing work that is increasingly relevant and appropriately challenging for their age and grade level.
Beginning with the 2017-18 school year and over the next three years, we will be significantly bolstering the curriculum resources we provide in our schools. But first, we seek parental and community input on the resources and materials we are considering.
In these sessions, you will be asked to review some very high quality curriculum resources to be introduced in our schools beginning next year. Teachers and other school professionals will be on hand to guide you through the process.
There will be two different sessions, each offered multiple times. One is for high school math. The other is for English Language Arts in Grades 3 through 8.
All sessions are open to parents and community members from 6:30 to 8 p.m.
High School Math Community Input Sessions on Curriculum:
Monday, Feb. 20

Tuesday, Feb. 21

Wed., Feb. 22

Thursday, Feb. 23

Rolesville High

1099 E. Young St

Rolesville




Sanderson HS

5500 Dixon Drive

Raleigh

Southeast Raleigh HS

2600 Rock Quarry Rd

Raleigh

Enloe HS

128 Clarendon Crescent, Raleigh
Grades 3-5 and 6-8 ELA Community Input Sessions on Curriculum:
Monday, Feb. 27

Tuesday, Feb. 28

Wed., March 1

Thurs., March 2

Heritage HS

1150 Forestville Rd

Wake Forest

Leesville HS

8410 Pride Way

Raleigh

Fuquay-Varina HS

201 Bengal Blvd

Fuquay-Varina

Cary HS

638 Walnut St

Cary
We hope you will join us at one or more of these sessions. No need to RSVP. When you arrive, you will be guided to the room or rooms where these sessions will occur.
Thank you for supporting our students, and we look forward to seeing you!