Students are required to change clothes for PE: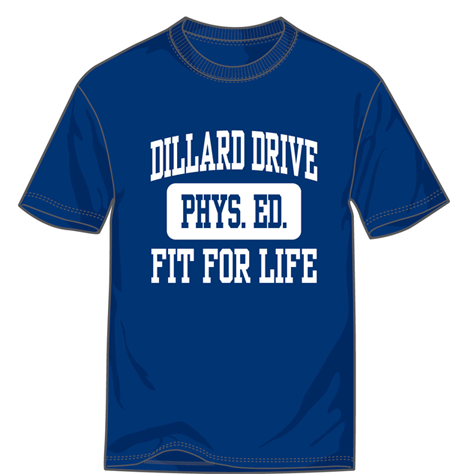 a white or grey, plain shirt or a blue DDMS PE t-shirt
any color gym shorts/athletic pants/sweats (Minimum Shorts-Length: When arms are held at student's sides, shorts should be as long (or longer) than they can reach. )
socks and tennis shoes PE t-shirts
PE shirts are sold by DDMS PTA. They will be available for sale at Transitional Camp and Open House.
Other spirit wear and gym bags are available for sale as well.