MAGNET PATHWAYS AND THEMES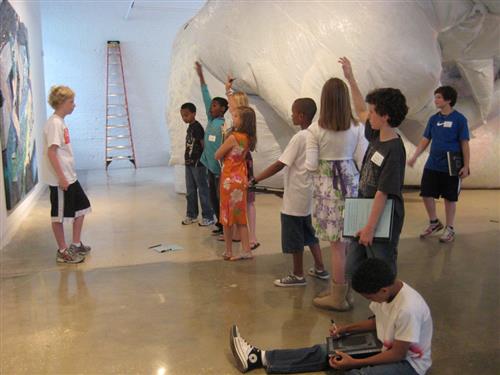 Gifted and Talented
The Gifted & Talented (GT) Program recognizes that all students possess gifts and talents. The program mission is to explore, develop, and nurture these qualities through challenging academic and artistic experiences encountered in a variety of electives. In addition to the four core subjects, students take three electives daily per quarter.



During their three elective periods students explore new areas of interest or study a particular area in depth. This allows students time to hone their talents, or explore new areas of interest. Elective courses are offered on a yearlong, semester, and quarter basis; therefore, a student has the potential to take up to twelve different electives per year.
AIG Basics
Students who are identified by WCPSS as Academically and Intellectually Gifted (AIG) participate in the AIG Basics Program. AIG Basics places AIG students in core classes for language arts and/or mathematics. Unique program components include:

Accelerated instruction in language arts and mathematics for AG identified students
Grouping of students according to their identified areas of need. Taught by AIG Certified teachers.
Best Practices
Museums
Dynamic partnerships with local and state museums, government organizations, performing and cultural arts centers, as well as area businesses offers students opportunities to deepen their knowledge and shape their future world.