Academically Gifted - AG
Nancy McElroy

The Academically Gifted program serves students who are identified as performing significantly above expectations for their age, experience, and environment. Instruction focuses on problem solving, self-directed learning, effective oral and written communication, individual investigations, and self-analysis of strengths, needs, and academic potential, which correlates with the
North Carolina Standard Course of Study
. See the
Wake County Academically Gifted Program
for additional information.
Literacy / Intervention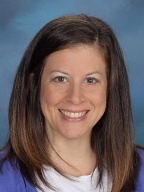 Stacy Bigham
Stacy Bigham serves as the Literacy Coach and Intervention Teacher at Salem. She works with teachers to broaden their knowledge and teaching practices in several areas of literacy. She has studied texts such as The Daily Five, Cafe', and Words Their Way with groups of teachers at Salem. She assists the teachers by modeling lessons and working with small groups of students who in and out of the classroom to meet their individual needs.
Cross Categorical Resource (CCR)
The Cross-Categorical Resource program serves children identified as developmentally delayed or mildly to moderately disabled including behaviorally or emotionally handicapped, autistic, and learning disabled. CCR is a collection of programs that utilize a developmental approach combining early childhood teaching principles with special education strategies and techniques that help meet each student's needs as documented in the student's Individualized Education Plan.
| | | | | |
| --- | --- | --- | --- | --- |
| Melissa Flake | Pennie Gibson | Deborah Newton | Amanda Kuehne | Diane McPhail |
English as a Second Language (ESL)
ESL at Salem Elementary is a pull-out program; ESL students stay with their regular teacher for most of their academic subjects and come to the ESL teacher for English instruction at least four times a week. The ESL department serves as a resource for teachers, students and parents.
Learning experiences in the ESL classroom include the use of:
Picture dictionaries,
Magazines,
All types of books,
Word games,
Total Physical Response,
Songs,

Poems,
Chants,
Textbooks,
Computer programs/Internet experiences,
Lots of hands-on activities,
and many other strategies.