An Evening Celebration with the Arts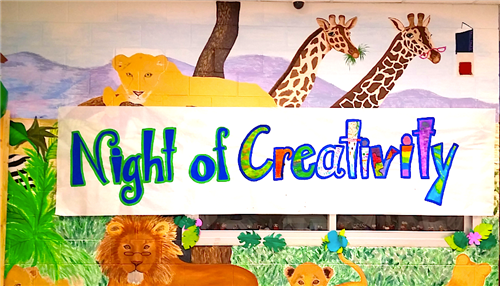 Each year, Leesville Elementary School enjoys hosting curriculum celebration events… events that invite students and their families to the school to enjoy the more creative side of the curriculum. Earlier this year, in the fall, we hosted the always popular Literacy Celebration.
More recently… last week, in fact, Leesville Elementary School hosted an Evening with the Arts, a celebration of Creativity, organized and facilitated by our Special Areas Teachers. Whether it was the students' art work on display in EVERY hallway and in the Library, the musical exploration, the practice with games and movement, the STEM design opportunities, the robotics, or even just the Kona Ice Truck out front, this event left our community wanting… no, needing more. At the end of the hour, as the families left, we even had some of our students in tears as they wanted more time to participate in the offerings around the school.
After handing out over two hundred event maps to the more than 400 people in attendance, and after speaking with our families the very next day, I think it is safe to chalk this curriculum night into the books as yet another successful Leesville celebration.