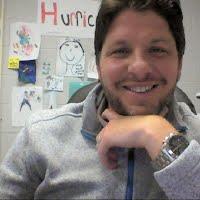 Phone:
Email:
Degrees and Certifications:
Dr. Kocher: Assistant Principal

My name is Brady Kocher and I am a proud Hedgehog! I was born and raised in Southern California where I worked as a high school biology instructor, as well as a water polo and swim coach for 8 years. I am married and have two children. In 2008, my family and I decided to pack our bags and head east. We moved to Garner, North Carolina, where I have worked as a Biology Teacher, Professional Development Coach and Assistant Principal. Before coming to Holly Grove, I worked as an assistant principal at a middle school for 4 years. In addition to my full-time job as an Assistant Principal, I am also an Adjunct Professor for the Department of Social Work and the Department of Curriculum and Instruction at NC State University. Go Pack!

I believe education is the pathway to opportunity. A successful teacher and a successful student never stop learning. Providing students with the necessary tools to create and foster an educational pathway is the primary goal of education. The most important people that made an impact on my life were teachers. Through my academic success, I was motivated to give back by creating educational opportunities for others. I have found that having a positive impact on the life of a student can be extremely rewarding and fulfilling.