Enloe Dance Department
Faculty:Courtney Greer cgreer@wcpss.net
http://enloedancegreer.weebly.com

Cassandra Pappy cpappy@wcpss.net
https://cassandrapappy.wixsite.com/ehspappydance

Kathryn Merino kmerino@wcpss.net
http://www.kmerinodance.com/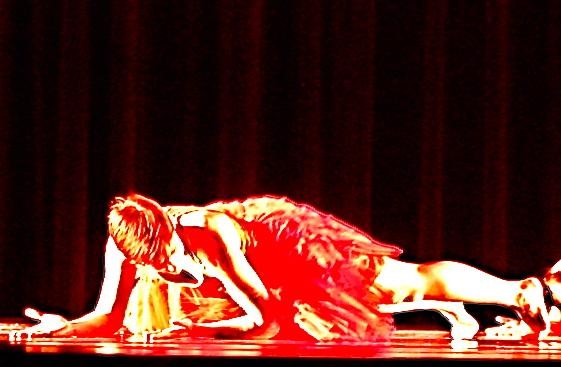 The Enloe Arts Magnet High School's Dance Department offers students the opportunity to explore and excel in dance through classes, clubs and performance opportunities. We challenge students to learn and create dance in original expressive forms. Students and teachers work together in order to develop meaningful collaborations and the process of creating art is emphasized more than the product or outcome. Enloe dance stresses the development of the well rounded dance artist by educating the students in anatomy, world dance, dance history, choreography, improvisation, various dance techniques, etc… We try to meet the needs of all students and try to include the beginning dance student to those who want to make dance their life's passion, pathway and commitment.
Classes:
Please see the Enloe High School Curriculum Guide for a full description
Standard Levels: Honors Levels
Modern I Modern 3, 4
Modern II Ballet 3/4
Ballet I/II Pre-College Modern 5/Ensemble
Jazz I/II/III/IV
Tap I/II
Whole Body Wellness (Pilates and Yoga Stretch)

Middle School Placement Class:
Location: dance studio 2417 West. All classes last approximately 1 hour.

MODERN:
Tuesday, April 4, 2017 at 3pm (arrive at 2:45p): Ligon, Centennial, Carnage, E. Millbrook, EHS Students
Thursday, April 6, 2017 at 3pm (arrive at 2:45p): Martin, Moore Square, E. Wake, W. Millbrook, Exploris, EHS students
BALLET:
Thursday, April 6, 2017 at 4:15pm (arrive at 4pm): All interested ballet students. Wear leotard, tights, and ballet shoes
JAZZ/TAP:
Tuesday, April 4, 2017 at 4:15pm (arrive at 4pm): All interested students. Wear appropriate shoes.
If the student is unable to make the placement class on the respective date then the student needs to attend the class on the date that best fits their schedule. Students MUST attend a placement class to be considered for a double period honors level dance class. If students cannot attend a placement class, it is required to contact the EHS Dance Faculty via email to schedule an alternate plan.
Students may attend the placement classes that best suit their interests. Students may attend all the placement classes to decide which style they desire to study. Students will need to inform the faculty regarding which dance discipline is their #1 choice by April 6, 2017.
After school opportunities:
Performances, Dance Club, and rehearsals take place after school. Performances are presented once each semester – we produce a winter and spring concert. Dance Club meets on a regular basis and participates in various department activities.
Performances:
April 27, 28, 2017 @ 7pm, EHS Auditorium, $7 General Admission
Follow Us!
Instagram: enloedance
Twitter: enloedance
Facebook: Enloe Dance Department